ITVX vs BritBox: your questions about the two similar streaming services answered
We'll clear up some of your frequently-asked questions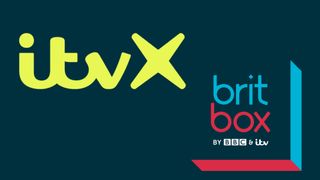 (Image credit: ITV)
One of the best streaming services in the UK is ITVX, as it's a free, ad-supported service that lets you watch loads of TV shows, movies and documentaries that ITV has produced or distributed.
Lots of people choose to pay a little bit of money for ITVX Premium, as this paid service lets you skip ads, offers lots of exclusive content in its library and, as a great perk, lets you stream the entire catalogue of rival service BritBox.
Britbox is the ultimate streaming service for everything British-themed, with content from ITV as well as the BBC, Channels 4 and 5 and more, with lots of exclusive shows too. It's very popular for anglophiles in the US and abroad.
Having the entire Britbox library available on ITVX Premium is a nice little perk, but it has led to some confusion for subscribers (both subscribers to Britbox and ITVX) due to the overlap between the services.
So to clean up any confusion, and help you decide which to stream, we've written this explainer to clear up some frequently asked questions.
Do BritBox and ITVX Premium cost the same?
Yes, they do indeed.
Both BritBox and ITVX Premium cost £5.99 per month, though you can get an annual membership for £59.99, effectively giving you two free months.
You can get a seven-day free trial for either service too, giving you 14 free days if you try both.
Is the entirety of BritBox on ITVX Premium?
Yes in the UK. In the US BritBox has different shows available, depending on licensing deals, but for UK users yes the entirety of BritBox's UK library is on ITVX Premium, including all the shows, documentaries and movies.
We have a full list of BritBox shows.
Can ITVX Premium subscribers access BritBox?
Aaaand this is where it gets confusing... No.
While the entirety of the BritBox UK library is on ITVX Premium, subscribers to the ITV service can't log on to BritBox itself. That means the app, or the website.
Can BritBox subscribers use ITVX Premium?
Again, no. Sorry.
If you're currently a subscriber to BritBox, you won't be able to use any of the ITVX Premium functions, or stream the exclusive shows. For you, nothing has really changed with the ITVX launch.
Will Britbox close down?
Britbox has confirmed that it's not going anywhere, and the launch of ITVX won't affect operations.
That's not a surprise, since Britbox is available in plenty of regions where ITVX isn't, and Americans are still going to need their fix of Midsomer Murders.
Should you pick ITVX Premium or BritBox?
Given that ITVX Premium and BritBox cost the same, and one has more content than the other, it's safe to say that, at the moment, the former is the better pick for you.
However there's a real chance that BritBox will make some changes soon to remain competitve, so we can't write it off for good.
Does Britbox offer StudioCanal Presents?
One of the perks of ITVX Premium is that, as well as its own and Britbox content, it lets you access the entire library of StudioCanal Presents too.
Unfortunately, this is only a perk of ITVX Premium, and if you have Britbox you can't stream from this service.
Do new Britbox exclusives go on ITVX Premium?
Britbox is still putting out exclusive content even after the ITVX merger — and luckily, Premium subscribers have still been able to watch all of this too.
Get the What to Watch Newsletter
The latest updates, reviews and unmissable series to watch and more!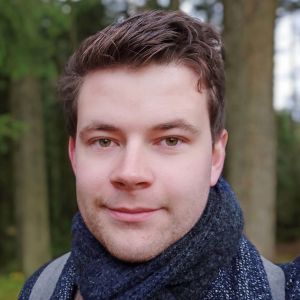 Streaming and Ecommerce Writer
Tom is the streaming and ecommerce writer at What to Watch, covering streaming services in the US and UK. His goal is to help you navigate the busy and confusing online video market, to help you find the TV, movies and sports that you're looking for without having to spend too much money.