Samuel West on the reality of life with mother Prunella Scales' dementia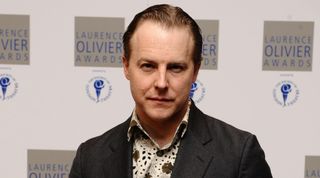 Actor and director Samuel West has said his mother Prunella Scales's dementia is 'pretty manageable' for the family.
He told BBC Radio 5 live: "Because of early detection, and drugs, my mother's still quite a functioning person, and a brilliant reader and reciter and radio actress still."
Prunella Scales (Yui Mok/PA)
He added: "I can't be a disciple for it because I know that so many other families have it so much worse than we do. It's pretty manageable for us, so although of course it's sad, it's also joyous in many ways."
The actor who plays Frank Edwards in Mr Selfridge said the diagnosis was not really a surprise.
"We'd known that she was forgetful and that sometimes she forgot where she was or that she got a little confused with things for a while. I think having a diagnosis and a label we could attach to it was useful."
Timothy West and Prunella Scales (Ian West/PA)
Samuel's father, actor Timothy West, explained last year how his wife, Fawlty Towers star Prunella, has been suffering from 'a sort of mild Alzheimer's'.
The 82-year-old actress is best known for her role as Basil Fawlty's wife Sybil in the comedy series, but has continued to notch up screen roles.
Fawlty Towers stars Prunella Scales, John Cleese, Connie Booth and Andrew Sachs (Ian West/PA)
Samuel said: "Her memory is very good until about 30 years ago, and pretty useless for anything that happened this morning. We just have to accept that, it doesn't mean we can't love each other, and be pleased to see each other, and have fun in the moment."
Get the latest updates, reviews and unmissable series to watch and more!
Thank you for signing up to Whattowatch. You will receive a verification email shortly.
There was a problem. Please refresh the page and try again.