3 times Doctor Who predicted the future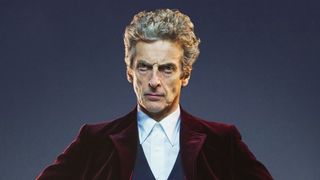 Doctor Who loves to have a stab at predicting the future and a new book reveals three times the hit BBC1 show has been spot on
Like all sci-fi shows, Doctor Who loves having a stab at predicting the future. And, in their new book, The Scientific Secrets of Doctor Who, authors Simon Guerrier and Dr. Marek Kukula reveal that the BBC favourite has sometimes been spot on!
"To be fair we should say that Doctor Who gets things wrong quite a lot, but there are some really good examples of where it gets it right," Simon told TV Times.
Here are three times Doctor Who correctly predicted the future…
Prediction: Smartwatches
Episode: The Ice Warriors (1967)
"In the story, featuring the Second Doctor (Patrick Troughton), security chief Packer has a watch telephone, sort of like an Apple Watch, where he sees the people he's talking to," said Simon.
"One of the quite common things in sci-fi shows throughout the 1970s and 1980s is video phone calls, predicting things like Skype."
Prediction: Ice volcanoes (Neptune, pictured)
Episode: Planet of the Daleks (1973)
"The Third Doctor (Jon Pertwee) defeats an army of Daleks by exploding a volcano over them," explains Simon. "But to make it more exciting the writer made it a volcano of molten ice, not lava. That was pure fantasy at the time, but then in 1989 the Voyager satellite photographed an ice volcano on the moons of Neptune!"
Prediction: Dinosaurs were wiped out by an object hitting Earth
Episode: Earthshock (1982)
"The Cybermen plot to crash a spaceship into Earth in this story," said Simon. "But the Doctor adjusts their spaceship so it travels back in time, crashes into Earth and wipes out the dinosaurs. In 1982 the idea that the dinosaurs had been wiped out by something colliding with Earth was cutting edge, whereas now it's the scientific consensus."
The Scientific Secrets of Doctor Who is out now.
Get the latest updates, reviews and unmissable series to watch and more!
Thank you for signing up to Whattowatch. You will receive a verification email shortly.
There was a problem. Please refresh the page and try again.