Anton Du Beke Speaks About Losing Out To Strictly Come Dancing Judging Role: 'You Have To Move On'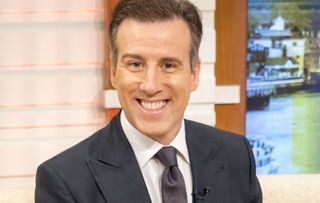 Anton is the current longest running member of the Strictly team.
We know better than any one else... Strictly Come Dancing is not a show, but a way of life.
And so, we're anything but surprised at Strictly regular and long running dance floor regular Anton Du Beke confessing his love for the show.
The 51-year-old dancer has spoken out in response to missing a role as host and head judge spot following the slight switch up in the Strictly panel, confirming that he will remain just as dedicated to the show as a professional dancer.
Having originally joined the show all the way back in 2004, making him the current longest running member of the team, Anton shares: 'I've been on it since the beginning, so that alone gives me a sort of standing. But the most important thing is the show'.
Speaking of the departure of the late great Bruce Forsyth ahead of his very sad passing, Anton shares: 'Brucie retired, the show carried on, Len left, the show carried on. Dancers have come and gone too and yet the show only gets bigger and better and stronger'.
Anton then adds, 'I do want to be a big part of Strictly. I love being involved and I want to be part of it for as long as it's going'.
Speaking of missing out on the top spots as host and head judge, titles which many fans had felt Anton would be perfect for, the dancer explains: 'We never discussed it. The thing about showbiz is you have to move on, otherwise you can get bitter'.
Anton then added, 'Bruce would never have said, 'Listen, it should have been you' because that's just not the way the business is. He knew you just crack on with the next thing'.
Wise words, Anton! Glad to have you for the long haul.
Alice Perry
Get the What to Watch Newsletter
The latest updates, reviews and unmissable series to watch and more!