Ashley Walters reveals crush on co-stars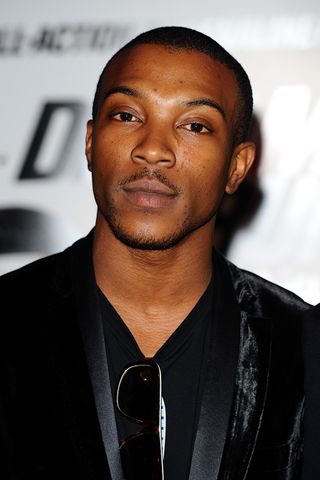 (Image credit: PA Archive/Press Association Ima)
Ashley Walters has confessed he was delighted to star opposite Lacey Turner and Jaime Winstone in his latest TV role because he had crushes on them both. The rapper-turned-actor plays a young father in new BBC drama True Love, with EastEnders star Lacey as his wife and Jaime as his mistress. Ashley laughed: "It was all a bit surreal to be honest, because I have had a crush on both of them forever!" The series of individual dramas, which also stars David Tennant, David Morrissey and Billie Piper, was created by Dominic Savage, who also wrote the dramas Freefall and Dive for the BBC, and who is fond of his actors improvising dialogue. In one scene, Ashley and Lacey's characters argue about their relationship while doing the washing up. As Paul, Ashley ended up losing his temper and got a bit carried away. "We had a moment in the kitchen, where I had to get angry and I knocked a washing-up tray and it hit Lacey in the face. "But we just had to keep going. It's a very natural approach. There was never any take that was the same and you didn't have to think of the last thing you said or where to stand. It was just about picking those beautiful moments." As is often the case with improvised drama, the actor ended up pouring a lot of himself into the role, starting with his initial audition with Dominic. The former So Solid Crew badboy revealed: "It was a bit like Jeremy Kyle. I thought we would talk about the character but we just spoke about me and my life! "I thought, 'I've told this man everything and I don't even know him!' So I have to be his friend now because he knows everything about me." True Love begins on BBC One on Sunday, June 17.
Get the latest updates, reviews and unmissable series to watch and more!
Thank you for signing up to Whattowatch. You will receive a verification email shortly.
There was a problem. Please refresh the page and try again.