Back to the Future – Find out what Biff and Marty's mum look like now!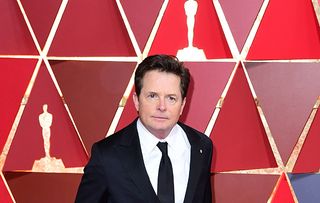 Back to the Future cast enjoy a reunion!
Back to the Future fans have fond memories of the crazy time-travelling antics Marty McFly (Michael J Fox), Dr Emmett "Doc" Brown (Christopher Lloyd), Biff (Thomas Wilson) and Marty's mum Lorraine (Lea Thompson) got up to in the hit movies.
And they'll be delighted to see that the quartet have been reunited, with Lea, 57, sharing this heart-warming snap with the words: "Four old friends get back from the future."
It's been a whopping 33 years since the making of the first film in the trilogy and this snap was taken at the Fan Expo Boston convention and shared by Lea.
Marty's mum Lorraine famously got the hots for Marty in the opening Back to the Future film, not realising of course that Marty was her son who'd travelled back in time to 1955 from his own 1985. At one point, Lorraine describes Marty as an "absolute dream!".
Biff was the local bully trying to date Lorraine, while Doc was the scientist who helped Marty travel through time.
http://www.youtube.com/watch?v=qvsgGtivCgs
Christopher Lloyd, 80, who played Doc, also shared the same snap saying: "This was special." While Thomas, 59, said: "Wow. This just happened."
Fans are hoping that there will be a Back to the Future part four, but writers Robert Zemeckis and Bob Gale have indicated in the past that a sequel is unlikely. Michael, 57, who was diagnosed with Parkinson's disease in 1991, told the audience that Bob Gale was the "gatekeeper of the franchise".
Fingers crossed, though, that perhaps one day we'll all return to Hill Valley…
Get the latest updates, reviews and unmissable series to watch and more!
Thank you for signing up to Whattowatch. You will receive a verification email shortly.
There was a problem. Please refresh the page and try again.