Blu-ray review | Possession (1981) | The notorious horror from beyond the Berlin Wall is now even more intense in HD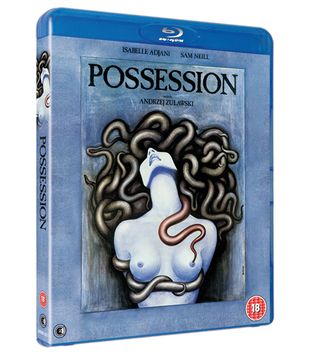 Bewildering, hysterical and highly esoteric, Andrzej Zulawki's Possession is a shocking, arty masterpiece that's hard to forget.
THE STORY Set in the former West Berlin, this controversial arthouse thriller stars Sam Neill as government agent Mark and Isabelle Adjani as his adulterous wife Anna. When Anna's affair with the charismatic Heinrich comes to light, Anna goes into hiding, leaving Mark to look after their young son. Alone with her guilt and self-loathing, Anna miscarries – an event that tips her over the edge into madness, resulting in self-mutilation, violent outbursts of rage and murder.
THE LOWDOWN This is not an easy film to watch, but Adjani and Neil's performances are mesmerising, and Adjani would go on to win both a César and a Cannes award for her role. Rich in metaphors, surrealist poetics and excessive symbolism, Possession has a trippy, dream-like incoherence that shatters normal narrative structure. And this is all down to the director, Andrzej Żuławski who channels his own marital breakdown into celluloid.
Though it does have elements of horror – especially the monstrous creature lurking in the shadows of Anna's mind (courtesy of sfx legend Carlo Rambaldi) – the surreal inclusion of doppelgangers, Kafkaesque spy intrigue and the occult makes it reminiscent of the works of Luis Buñuel and Alejandro Jodorowsky. As such, Possession is a living example of film as art and a true cinematic masterpiece.
THE RELEASE Alongside the wonderful re-mastered Blu-ray print, there's a host of new extras accompanying the Second Sight release. These include a making of featurette, The Other Side of the Wall, audio commentaries with director Andrzej Zulawski and co-writer Frederic Tuten, an interview with the director, a look at Video Nasty furore that surrounded the release of the film in 1981, interviews with composer Andrzej Korzynski and producer Christian Ferry, a feaurette on the film's poster artist Basha, and theatrical trailer.
http://youtube.com/v/VNsXgJ4d6b0
Get the What to Watch Newsletter
The latest updates, reviews and unmissable series to watch and more!