Bob Odenkirk: 'My Better Call Saul character's actually a nice guy'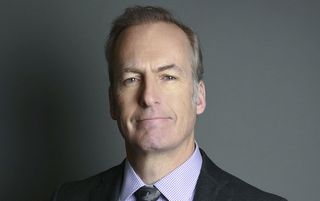 Bob Odenkirk has revealed he thinks his character in Better Call Saul is a nice guy once you get to know him.
Bob played dodgy lawyer Saul Goodman in hit show Breaking Bad, which followed chemistry teacher Walter White (Bryan Cranston), who became a crystal meth dealer after being diagnosed with cancer and worrying about the future of his family.
In Better Call Saul, which is set six years earlier, Bob plays Saul when he was called Jimmy McGill, a struggling lawyer trying make money and help out his brother Chuck.
Bob said: "I think similar to Walter White, Jimmy McGill is a likeable guy if you get to know him. And if you knew the things that motivate him, you can relate to him.
"Similar to Walter White - once you knew who he was, you felt for him, you wanted him to succeed. At least for a while.
"I think he goes off the rails at a certain point and he's maybe less sympathetic.
"But in this show Better Call Saul we have a character who is far more sympathetic than the Saul Goodman that you met in Breaking Bad."
The spin-off has already seen Breaking Bad characters such as drugs king pin Tuco (Raymond Cruz) and fixer Mike (Jonathan Banks) pop up. And Bob revealed he thinks there is even the potential to see Walter and Jesse Pinkman (Aaron Paul) appear in future seasons.
He said: "You have great potential of seeing other Breaking Bad characters.You don't see Walter and you don't see Jesse in the first seasons. But you do see other characters, you're already aware of that. So people have see Tuco and you will see others.
"But as the seasons go on, this show, assuming we get to do more, there is a second season we plan on making, there is as chance we'll see other people from Breaking Bad.
"I think Vince Gilligan [the creator] was concerned about allowing this show to establish itself, and not being overwhelmed by the presence of major characters from Breaking Bad."
Better Call Saul airs on Netflix every Tuesday.
Get the latest updates, reviews and unmissable series to watch and more!
Thank you for signing up to Whattowatch. You will receive a verification email shortly.
There was a problem. Please refresh the page and try again.