Carey Mulligan on filming Collateral while pregnant: My bump was so big that I looked like a Teletubby in my forensic suit!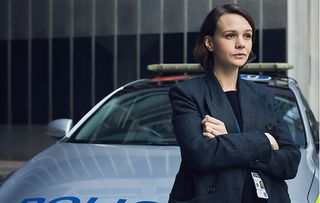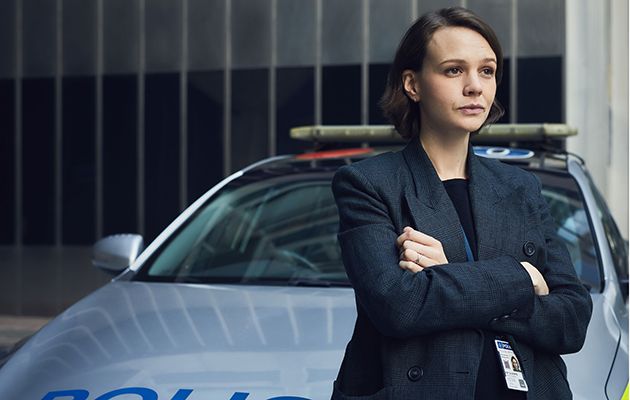 (Image credit: BBC/The Forge)
Carey Mulligan was five weeks pregnant when she was approached about the part
Hollywood star Carey Mulligan has revealed that she was five weeks pregnant when she said she was interested in starring in BBC2's major new drama Collateral.
Set over four days in present-day London, Collateral - the first original drama series created by acclaimed screenwriter David Hare - follows Carey's Detective Inspector Kip Glaspie as she arrives on the scene soon after a pizza delivery driver is shot dead.
When TV Times asked did she say yes to the part straight away, Carey replied: "I wrote back to David and told him I was interested, but I was also five weeks pregnant [with her second child with musician husband Marcus Mumford]!
"He said he didn't see why Kip couldn't be pregnant and only added two references to the pregnancy in the entire show. We just put a bump in and got on with it, and as my real bump grew we just took away the fake bump. It was tough towards the end of the shoot, as I was seven months pregnant and the baby was kicking me like mad!"
Kip must deduce whether the crime was a random act of violence or if there's something more sinister at work. Politician David Mars (played by John Simm - also starring in ITV drama Trauma), his unpredictable ex-wife, Karen (Doctor Who star Billie Piper - pictured above), and local vicar Jane Oliver (Last Tango in Halifax favourite Nicola Walker) all find their lives turned upside down in a murder mystery that also has plenty to say about the society we live in - the drama also features former EastEnders star Nicola Duffett.
Carey, 32, added that she had to convince herself that she was old enough to play a police officer.
"It's something I've not done before so it was about convincing myself that I was grown up enough! By the end, my bump was so big that I looked a bit like a Teletubby in my forensic suit, I thought, 'No one's going to buy this!' I still think I'm like 21, and the ingénue, and then I realise, 'Oh, I'm a grown-up actually,' and maybe I could have a proper job!"
Collateral starts on Monday on BBC2 at 9pm.
Get the latest updates, reviews and unmissable series to watch and more!
Thank you for signing up to Whattowatch. You will receive a verification email shortly.
There was a problem. Please refresh the page and try again.