David Baddiel fears he has dementia, aged 51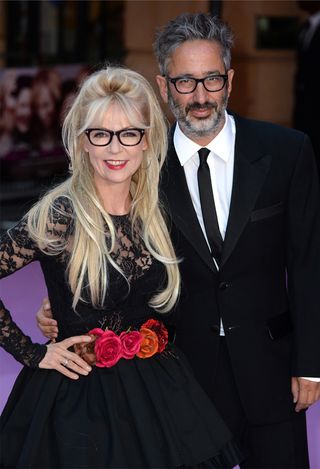 (Image credit: Doug Peters)
Comedian, novelist and TV presenter David Baddiel fears that, like his father, he has dementia.
"Almost definitely I've got it. Scientists are making out we're all getting it eventually because we're all going to live longer, and the longer you live the more likely you are to get it," he recently told reporters.
"I've started already to forget names much more than I used to and although I think that is considered to sort-of be OK for someone of my age, I don't. Every time it happens, I think, 'OK, early onset.' I do genuinely think I've got it."
David, who first came to TV viewers' attention with The Mary Whitehouse Experience before going on to become a household name alongside Fantasy Football League co-host Frank Skinner in the 1990s, has revealed the extent of his father's condition.
"He has Pick's disease, which is an extreme, Tourette's form of dementia."
Pick's often causes sufferers to behave inappropriately, acting sexually and swearing. For David's 80-year-old dad Colin, the symptoms have been severe, including propositioning the women at a religious gathering to mark his wife's death. David's beloved mum died of pneumonia last December.
David, who has two children with his writer and comedy producer partner Morwenna Banks (pictured), has somehow managed to find humour in the situation and used it as part of the material for his stand-up show.
"Dad says a lot of extraordinary, hilarious, completely unacceptable things in front of people all the time. Some people perhaps think I shouldn't be talking about it – I don't agree.
"You have two choices when faced with the worst things in life: be quiet and suck it up or try your best to make it bearable."
Get the latest updates, reviews and unmissable series to watch and more!
Thank you for signing up to Whattowatch. You will receive a verification email shortly.
There was a problem. Please refresh the page and try again.