Dermot O'Leary to host Channel 4's 'live from space' season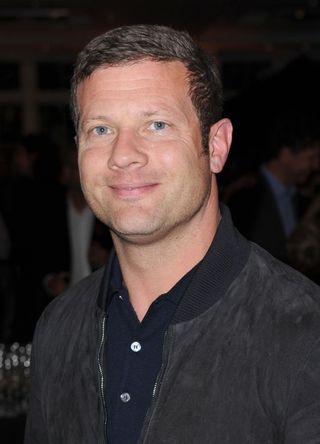 Dermot O'Leary is teaming up with Professor Stephen Hawking to present a live two-hour TV show linking up with the International Space Station (ISS) as it orbits the earth.
The X Factor host will interview the astronauts live from his base in NASA's Mission Control in Houston, Texas, as they travel at 17,500 mph 250 miles above Earth.
He will also be joined by the award-winning physicist and British astronaut Tim Peake, who is set to join the crew onboard the ISS next year.
David Glover from Channel 4, who commissioned the show which is part of a season of programmes looking behind the scenes at NASA, said it would be 'a true British TV first'.
He said: "We hope to show what life on board is really like, what happens when things go wrong and then finally giving viewers a live lap of planet Earth."
Dermot said: "It's a big deal for me to be asked to host Live from Space Season. When David first told me about the show I had to try hard not to revert back to being the eight-year-old kid and the excitement I felt watching the first space shuttle take off in '81.
"Since then, like most of my Star Wars/Trekkie generation, space has always held a fascination. It's already been an education to research this project and so I can't wait to join the viewers in finding out both the spectacular (and what the astronauts would consider mundane, but most of us will find fascinating) workings of the ISS. I simply can't wait."
The series, which will be shown in March, also looks at how astronauts cope with living and working in space for months at a time and how Mission Control deals with potential problems.
Get the latest updates, reviews and unmissable series to watch and more!
Thank you for signing up to Whattowatch. You will receive a verification email shortly.
There was a problem. Please refresh the page and try again.