Happy Days is here again?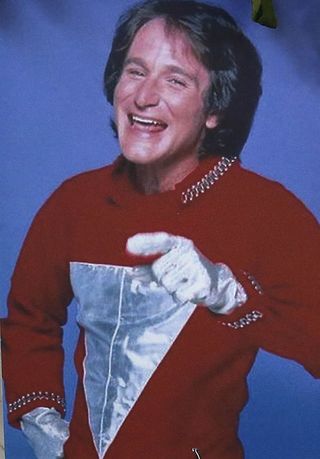 (Image credit: Associated Press)
Hit 70s and 80s sitcom Happy Days could be coming back to our TV screens, but not with Henry Winkler as The Fonz.
More than 30 years since the comedy (also starring Ron Howard, Anson Williams and Donny Most) aired its final episode, in 1984, after 11 years, the show's creator Garry Marshall has revealed he's been putting the wheels in motion for a comeback.
Garry – who also gave us Laverne & Shirley and Mork & Mindy – has also teased that he would like to see more than one of his creations come back to television screens, reports The Express.
"It's very possible that Laverne & Shirley or Happy Days will be back," Garry says.
He left Mork & Mindy off the reboot possibility list, mostly to respect the late Robin Williams.
Robin Williams as spaceman Mork from Mork & Mindy
"Nobody is ever going to be Robin Williams. That was a very special show and very special man," Garry added.
Garry insists that if a Happy Days reboot happens, the part of the Fonz would have to be reimagined - most probably with an unknown face.
Henry Winkler as The Fonz
"You have to be open," Garry explained. "When I was looking for the original Fonz I was looking for a tall Italian guy on the streets of New York and I get a short Jewish guy from Yale. I don't know who would be him today – there's always somebody new coming up."
Get the latest updates, reviews and unmissable series to watch and more!
Thank you for signing up to Whattowatch. You will receive a verification email shortly.
There was a problem. Please refresh the page and try again.