Luther star Ruth Wilson confirms Alice is "back with a vengeance"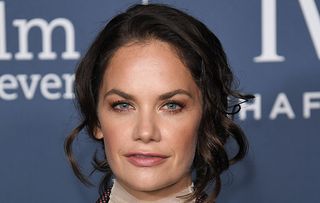 (Image credit: James Gourley/REX/Shutterstock)
The TV star revealed all in a recent interview.
While we all presumed DCI John Luther's faithful - yet slightly psychopathic  - sidekick Alice was dead, the actress playing the role, Ruth Wilson, has confirmed she'll be making a dramatic return in the New Year.
"She's funnier than ever; she's more lethal than ever and she and Luther get up to some dastardly things," Ruth told Digital Spy. "This season we certainly see a lot more to Alice."
"We find that Alice isn't actually dead," she explained. "Things have all gone a bit wrong, so she's come back to get Luther's help."
Idris Elba will also be joined by Wunmi Mosaku, who plays DS Halliday, in what is thought to be the final series of the show. Cold Feet star Hermione Norris will also be joining the cast, playing a psychiatrist called Dr Vivien Lake, who will help Luther get to the bottom of this new run of terrifying murders.
So what's in store for the duo in series five? Screenwriter Neil Cross has also been revealing some plot spoilers ahead of the series launch on New Year's Day.
"Now what? It's a question Idris and I get asked a lot," he told the Radio Times. "What happened to John Luther after we last saw him striding unbowed through the streets of his city, his blood red London? It can't be over, can it? There's so much we don't know. So much unfinished business.
"The thing is, we've been asking ourselves the same question. Because we love John and wonder what he's up to. And as for me, I'm scared of the monsters. The face at the window. The hand under the bed. The shadow at the end of the street. Who's going to stop them, if not John Luther?"
"In the end, we picked up the phone to some old friends and asked if they'd like to find out what happens next. It turns out, they would. So that's what we're going to do. We're going to find out what happens next."
Get the latest updates, reviews and unmissable series to watch and more!
Thank you for signing up to Whattowatch. You will receive a verification email shortly.
There was a problem. Please refresh the page and try again.