Retaliation (1968) | Blu-ray release – Yasuharu Hasebe's gritty Japanese gangster thriller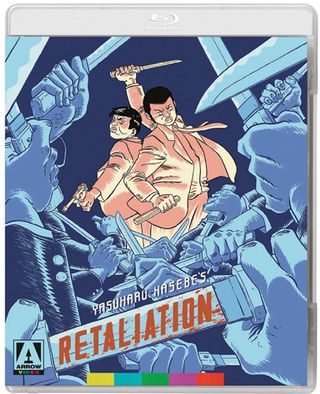 In 1968, Japanese director Yasuharu Hasebe teamed up with the inimitable Jô Shishido (Branded to Kill, Youth of the Beast) for a follow up to their 1967 yakuza hit, Massacre Gun.
A tale of gang warfare that features a raft of the period's most iconic stars, Akira Kobayashi is a yakuza lieutenant who emerges from jail to find his gang dispersed and his aging boss in his sickbed. Shishido is the rival waiting to kill him and a young Meiko Kaji is the girl caught in the crossfire. Gritty and cynical, Retaliation is a hardboiled precursor to Kinji Fukasaku's revisionist yakuza pictures of the 1970s.
From Arrow Films comes the Blu-ray world premiere release http://youtube.com/v/lqfUHj9AjDI
Get the latest updates, reviews and unmissable series to watch and more!
Thank you for signing up to Whattowatch. You will receive a verification email shortly.
There was a problem. Please refresh the page and try again.