Ruby Allen in DANGER as she makes this risky move into tonight's EastEnders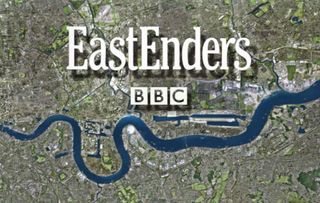 A desperate Ruby continues to play with fire and places herself at risk in EastEnders
Ruby Allen succeeds in luring her rapists Ross and Matt to Albert Square in tonight's EastEnders.
Using a dating app, Ruby (played by Louisa Lytton) pretended to be someone else to Ross, so that he would come around to her flat.
Tonight, Ross goes into Ruby's flat and is absolutely stunned to see her there. Ruby then reveals to Ross that she wants to make him an offer. But what is Ruby's plan?
And how will Ross react? Letting Ross into her flat is clearly an extremely dangerous move and he could become unpredictable when he hears what she has to say. Surely, he's going to be very angry after being lured there?
As for Matt, he doesn't go to the meeting and instead decides to head home. But Martin sees him and the pair head off for a drink at the Vic. While there, Matt talks to Martin about what's been going on with Ruby.
Stacey has been very worried about Ruby, and Ruby's latest actions are only going to increase her anxiety. What can Ruby be thinking of letting Ross into her flat?
Ruby had tried to get Phil to bump off her rapists. But, Phil (Steve McFadden) knocked her back. "Just drop it," Phil told her. "This ain't you, this is your old man's world and you don't want to get involved in that."
Ruby, though, replied that she was beginning to think her villain father, Johnny Allen (Bill Murray), was right about the world. "The rules of his world seem to be the only ones that work," she said, but she couldn't convince Phil.
Also in EastEnders this evening, Kim has returned from Scotland and sets about cheering up Denise. Kim has discovered that Patrick could be about to become rich because his record collection is worth a fortune. So, she suggests to Denise that she should pitch her idea of running a salon to him.
Elsewhere, Bex and Kush reminisce about Shakil.
EastEnders continues on BBC1 tonight at 7.30pm on BBC1.
Get the latest updates, reviews and unmissable series to watch and more!
Thank you for signing up to Whattowatch. You will receive a verification email shortly.
There was a problem. Please refresh the page and try again.