Shobna Gulati reveals the Corrie code: 'We've got each other's backs for the rest of our lives'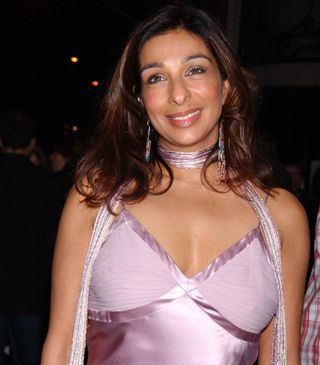 (Image credit: PA WIRE)
Ex-Coronation Street star Shobna Gulati (opens in new tab) talks to Soaplife about her stage role in Mamma Mia!
What are you up to at the moment, Shobna?
"I'm in the middle of doing an international tour of the musical Mamma Mia!"
So you're travelling the world?
"Kind of. We've been to Istanbul, Oman, Johannesburg, Jordan, Ireland, Tel Aviv, Belgium, Greece and Italy. We're in Luxembourg over Christmas, then finally Portugal and Switzerland next year. I'm having a great time – both being in the show and visiting all the different places."
Who are you playing?
"Tanya the cougar! I wear a swimsuit on stage every night! That's OK, though. Actually, I get to wear some brilliant, beautiful, exquisitely made clothes as Tanya's very stylish and haute couture."
What's your work schedule like?
"We're travelling all the time and we do eight shows a week, plus a full dress and technical rehearsal as each week we're in a new venue. Still, it keeps the old ticker going and keeps me fit! I'm looking forward to being at home, though. I love my home. I'm Oldham born and bred."
It's nearly three years since your Coronation Street (opens in new tab) character, Sunita Alahan, was killed off. Do you still keep in touch with people there?
"Of course. I was there for 12 years. It's not always easy, though, as everyone's so busy. It's a text or a phone call or a quick coffee usually. We do manage, though. We've got each other's backs for the rest of our lives."
Do you still watch it?
"I haven't been able to recently as I'm not at home. What I do, though, when I have a bit of time off, is to sit on the couch and have a long session watching catch-up. When I think someone's fab, I'll send them a message saying so – even if it's weeks since the storyline aired. It's important to do that. In soap everyone does such a fantastic job and you just want to give them some love."
Thank you for signing up to Whattowatch. You will receive a verification email shortly.
There was a problem. Please refresh the page and try again.