'Innocent' Season 2 — start date, plot, cast and everything you need to know about Katherine Kelly's new drama
Innocent Season 2 - a guide to Katherine Kelly's big new thriller.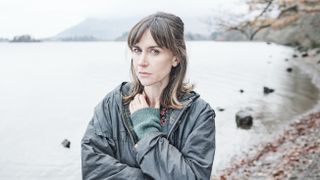 (Image credit: ITV)
Innocent Season 2 sees a terrible miscarriage of justice at the heart of the series.
It stars Katherine Kelly as teacher Sally Wright who has spent five years in prison for the murder of her 16-year-old student Matty Taylor, who she was also accused of grooming. But when new evidence comes to light, her conviction is overturned and she is released, but can she resurrect her old life and who really killed Matty?
Here's everything we know about Innocent Season 2...
Innocent Season 2 release date
The four-part series Innocent airs nightly from Monday May 17 to Thursday May 20 on ITV at 9pm, plus episodes are now available on streaming service BritBox.
Meanwhile, you can catch up in the UK on Season 1 of Innocent on the ITV Hub. There are more options below on where to catch up on the first series depending on where you are in the world.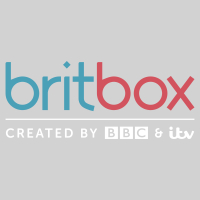 Britbox is the No. 1 way to watch all your favorite British shows from the BBC and ITV. And you can watch it easily via Amazon Prime Video Channels. All your subscription and billing is handled through your Amazon account, allowing you to watch as much as you want for a single price.
What's Innocent Season 2 about?
Innocent Season 2 sees Sally return to her Lake District hometown of Keswick after her release. But her dreams of picking up where she left off are shattered as rumours are still rife about her and Matty, and the school won't reinstate her in her old job. Meanwhile her ex-husband Sam is about to get married again, but can she win him back?
"She has been tried by the press, and people in her small community have made their minds up too. That's intensely frustrating," says Kelly. "Sally's steely and wants to reclaim her life but she's made a choice to not be angry. I recognised that in women in my life — stuff has happened to them but they just get on with it. I haven't seen that much in a heroine on screen. Sally has a quiet strength and I wanted to play her because of that."
What happens in episode one of Innocent Season 2?
Sally Wright was convicted of the murder of Matthew Taylor and spent five years in prison for it, but she was finally released at the start of episode one. She denies having a sexual relationship with the 16-year-old boy, and begins trying to rebuild her life out of prison.
John and Maria Taylor remain convinced that she's guilty, and are hounded by the press for their true thoughts. Meanwhile, Sally's ex-husband Sam is being questioned about his loyalties to Sally by his new fiancee, Karen.
DCI Braithwaite is set to work on the Matthew Taylor case. He doesn't believe Sally is responsible for Matty's death and sends his team off to re-examine the case. They review the possibility of the parents' involvement, send the murder weapon off for reexamination and go after a former pupil, Anna Stamp. Anna had given a statement to the police where she said she'd seen Sally and Matthew Taylor kissing whilst out for a run a couple of months before his murder.
Sally happens across Anna in the street. She threatens Sally, telling her there's "other stuff I know I never said to the police', and she later lies to DCI Braithwaite about the confrontation, saying that Sally was the one threatening her.
Sally unsuccessfully demands her job as an English teacher back. Karen tells Sam that he should reach out to Sally and tell her about his new life. He goes to meet her to apologise for not believing in her, and Sally reveals to him that she miscarried their baby before she appeared in court. Although she was devastated by the feeling that he believed any of the lies about her relationship with Matty, she assures him that she accepts Sam's new life with Karen.
After Braithwaite learns that Anna wasn't actually friends with one of the students who corroborated her police statement, he informs her she's under caution and must attend a police interview. At the end of the episode, we get a glimpse of John Taylor lurking outside Sally's window...
What happens in episode two of Innocent Season 2?
Sally successfully interviews for the supply teacher position at St Lukes' Academy, and Anna's first interview proves she was lying to the police about having seen Sally and Matty kissing. She tells Braithwaite that she was in Leeds seeing a band the night Matty died, and the police begin pursuing Anna for perjury and perverting the course of justice.
Dave Green interviews the Taylors over their relationship with their son. There was a brief incident with Child Protection where John Taylor threw him out 4 months before his murder, but he blames this on PTSD from his time in the army. Although they argued, both Maria and John insist that the fights between John and Matty meant nothing.
Anna has a keepsake box with videos and photos of Matty hidden in her bedroom. Later, her boyfriend finds her at Matty's grave, where he discovers Matty's name carved into her chest when he tries to pressure her into having sex.
Sam insists to DC Mia Collins that he never believed the rumours about Sally and denies having seen Matty even though he knows he came to their house on several occasions.
Braithwaite learns that John Taylor is infertile, leading Dave and Braithwaite to press the two parents for their possible involvement in Matty's death. Dave believes John could have gone after Matty out of revenge for bringing up another man's son, and Braithwaite believes the mystery man from Maria's one-night stand could have killed Matty to get to her.
The police search Anna's home and arrest her, accusing her of being obsessed with Matty during a second, heated interrogation. Anna maintains that Sally and Matty were in a relationship, and it becomes clear she spread the rumours out of jealousy over this perceived relationship. Although there's plenty of evidence of Anna's obsession, her friend Emily confirms Anna went to a concert in Leeds with her and has the ticket stubs as evidence.
Sally notices Karen staring at her ex-husband in the background of several of her photos, and visits Sam at his home. There, she tells him "don't throw away the past", giving him a keyring she bought Sam on their first date in Blackpool she'd found in the stuff Sam had stored for her.
A drunken John Taylor has a brief argument with his wife, before heading out to the pub. There, he assaults a man, breaks a bottle over the counter and storms out with the weapon. Karen breaks into Sally's home, and the two argue over who Sam really loves. Karen slaps Sally during the argument, and then tells her "I will destroy you" if she ever comes near Sam or their family ever again.
What happens in episode three of Innocent Season 2?
The man John attacked is local publican Gary Walker, who is revealed as Matty's biological father! John and Gary are then both interviewed over how Matty found out about his true parentage.
Gary insists Matty took the news relatively well and says John tried to stop Matty seeing him. He then says he was forced to cut ties with Matty because he couldn't risk his family finding out he had another son. John told Matty he wasn't his son during a heated argument. He says Matty was angry and frustrated by the news and that he threatened to ruin Gary's life by revealing he was his son to his wife.
Sally finds a report in the school system which says Matty was bullying Karen's daughter, Beth, and Sally learns that Karen was Matty's social worker. He had once stayed at Karen's house due to problems at home, and he thought Beth was gossiping about him at school.
Gary's fingerprints are found on the broken bottle which killed Matty, but he insists this is just because the bottle was bought from his pub. Gary also says he was at a meeting in London the day Matty died. He's let go when this alibi is confirmed later on in the episode.
In a second interview, John reveals he chatted to Matty in the park just one hour before his presumed time of death, and pours his heart out about his failings as a father. The police look over Beth's medical history and find a history of mental health issues, including one incident where she was admitted to hospital for a codeine overdose. When the police interview Karen, she insists Beth had just accidentally taken Karen's codeine tablets instead of Beth's normal herbal, stress-relieving ones.
Sam demands the truth from Karen, and she reveals to him that Beth was deeply upset by how Matty treated her at school. Karen says she went to confront him and "lost it" with Matty and that she might have laid hands on him. Sam tells Karen she must tell the police, shortly before going to the station and telling them himself. In a second interview, Karen says the incident never happened and that she doesn't know why Sam would have said such a thing.
DC Dave Green meets with Aaron Holmes, the probationer that Sam was meeting with the day Matty died. He confirms Sam's alibi. At the end of the episode, Sam heads to Sally's newest home and begs her to forgive him, whilst we see Aaron give Sam a phone call, cryptically saying they need to "have a little chat"!
Who's in Innocent Season 2?
Alongside Kelly, whose recent credits include Cheat, Liar and Criminal, Jamie Bamber (Strike Back and Battlestar Galactica) plays her ex, probation officer Sam.
"Sally's been immensely hurt that he's turned his back on her. She's hoping that now she's been cleared, everything can go back to the way it was and they can heal together," says Kelly. "But he's moved on and she finds that hard to accept. He was the only man for her — that's what's got her through those five years in prison — and she'll fight for that until the very end."
Meanwhile Industry's Priyanga Burford is Sam's fiancée, Karen, and Ackley Bridge's Amy-Leigh Hickman is Karen's teenage daughter Bethany. It's A Sin's Shaun Dooley also stars as DCI Mike Braithwaite, who is dealing with his own tragic past while re-opening the investigation into Matty's killing to find out who was responsible.
How different is Innocent 2 from the first series? Contains spoilers if you've not seen series one!
While the first run of Innocent in 2018 saw Lee Ingleby as a man wrongly accused of killing his wife, the new series features a fresh story and cast.
"In the first series, Lee Ingleby's character came out of prison and was pushing forward the investigation into the whodunnit," says Kelly. "Whereas what I like about this, is that Sally knew Matty, so she's going to help, but she just wants to integrate herself back into the community and the driving force is the police. There are no goodies and baddies, though. Everybody's flawed and going through difficult times."
Where was Innocent 2 filmed?
Some of Innocent Season 2 was shot in the Lake District, but many scenes were filmed in Ireland.
"We filmed for about 10 days in the Lakes, getting some beautiful shots outside. But the bulk of filming was in Ireland as the terrain is similar," says Kelly. "I'm half-Irish, my dad's from there and my hotel was overlooking Dún Laoghaire harbour. It was beautiful and I took a picture and sent it to my dad and he replied. 'That's the harbour that I left from, with my mum and dad, with a suitcase each in 1953.' That was quite something!"
Get the What to Watch Newsletter
The latest updates, reviews and unmissable series to watch and more!
Caren has been a journalist specializing in TV for almost two decades and is a Senior Features Writer for TV Times, TV & Satellite Week and What's On TV magazines and she also writes for What to Watch.
Over the years, she has spent many a day in a muddy field or an on-set catering bus chatting to numerous stars on location including the likes of Olivia Colman, David Tennant, Suranne Jones, Jamie Dornan, Dame Judi Dench and Sir Derek Jacobi as well as Hollywood actors such as Glenn Close and Kiefer Sutherland.
Caren will happily sit down and watch any kind of telly (well, maybe not sci-fi!), but she particularly loves period dramas like Call the Midwife, Downton Abbey and The Crown and she's also a big fan of juicy crime thrillers from Line of Duty to Poirot.
In her spare time, Caren enjoys going to the cinema and theatre or curling up with a good book.