'Lisey's Story' — cast interviews, release date, trailer and everything about the Apple TV Plus adaptation of a Stephen King classic
Julianne Moore and Clive Owen star in spine-tingler Lisey's Story.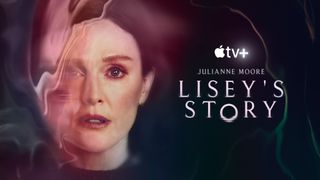 (Image credit: Apple TV+)
Stephen King's 2006 bestseller Lisey's Story (opens in new tab) has been turned into a thriller for Apple TV Plus in an adaptation written by Stephen King himself, who has personally penned every single episode. The psychological horror features an all star cast including Julianne Moore, Clive Owen and Joan Allen, while Pablo Larrain (Jackie (opens in new tab)) directs and JJ Abrams is among the executive producers.
For JJ Abrams, the thought of bringing Lisey's Story to the screen and having Stephen King write all eight episodes was especially thrilling. 'I'm such a fan of Stephen King's work, and this particular novel felt extremely personal, so I wasn't surprised to learn that it was among the favorite of his books,' he says. 'To produce a Stephen King series is always an honor, but to get to do it with Stephen actually writing the screenplays was extraordinary. It's a relatable story of family and marriage, and then it goes to a place that only a wild imagination like Stephen King's could take you."
Here's what we can reveal about the hotly anticipated spine tingler Lisey's Story…
Lisey's Story release date...
Lisey's Story gets its global premiere on Apple TV+ on Friday June 4 2021, with two episodes released on that date, followed by a weekly episode release after that. See below for our Lisey's Story episode guide..
Is there a Lisey's Story trailer?
An official Lisey's Story trailer has been released. Have a look below. "Was it my imagination?" says Julianne's Lisey. "Scott had a history of being stuck in unreality...he called it being gone!" Now we're really intrigued...
Lisey's Story — what it's all about...
Lisey's Story follows Lisey Landon (Academy Award winner Julianne Moore) two years after the death of her husband, the wildly successful novelist Scott Landon (Academy Award nominee Clive Owen). But a series of unsettling events causes Lisey to face memories of her marriage to Scott that she's deliberately blocked.
Haunted by visions and facing realities about Scott that have been repressed and long forgotten, Lisey finds herself on a 'Bool hunt' initiated by her late husband. A bit like a supernatural scavenger hunt, Lisey is given riddles to solve and clues to discover in order to find peace. But with one foot in the present, and the other in Scott's otherworld – a place of healing waters and sterrifying beasts – Lisey struggles to keep it together.
The idea for Lisey's Story came about following an incident in June 1999 when author Stephen King was hit by a van and seriously injured. While recovering, his wife Tabitha decided to redesign his studio. But it was when Stephen King came home from hospital and saw his books and belongings in boxes that he had a vision of what his studio might look like after his death.
Lisey's Story cast — Julianne Moore on playing Lisey Landon
Julianne Moore stars as widow Lisey Landon, who begins to face terrifying memories about her husband that she'd repressed during their marriage.
Julianne says: 'Stephen King is a master of the extraordinary in ordinary life, explains Julianne. 'Lisey is not a superhero. She's a woman who's committed to the life that she's living, who's very committed to her partner and who loves her sisters very much. Within each supposedly normal person there are multitudes and you're going to find an incredible depth of feeling and thought.'
Julianne Moore had worked with filmmaker Pablo Larraín before on Gloria Bell. 'Pablo's an incredible creative mind. He's a visionary, and he did things to this material that were so surprising,.'
Winning the Best Actress Oscar for Still Alice, Julianne has had countless box office movie successes to her name, including The Hand That Rocks The Cradle, Far From Heaven and The Hours. Her most famous TV appearance to date is her role as Nancy Donovan in 30 Rock and playing Alaska's right-wing politician Sarah Palin in HBO's Game Change about Palin's role in the 2008 election as John McCain's Vice Presidential running mate.
Lisey's Story cast — Clive Owen on playing Scott Landon
British actor Clive plays Lisey's mysterious author husband Scott, who appears in the story of his life as remembered by Lisey during the course of the series.
'I was so impressed that Stephen King had written all of the episodes, and that it was his favorite book,' says Clive. 'I was also a big fan of director Pablo Larraín's work, so I jumped on the phone and talked it all through with him . Of course I'm a huge fan of Julianne Moore. It was a very, very quick, Yeah, I'm in!'
Clive's best known for playing Robert Parks in the 2001 film Gosford Park and Larry Gray in 2004's Closer, which earned him a BAFTA for Best Supporting Actor. He's also starred in Sin City, The Bourne Identity and the TV series The Knick.
Lisey's Story cast — Joan Allen as Amanda
Joan Allen was attracted to playing Lisey's sister Amanda partly because it felt like such a departure from other characters she's played in the past. 'I was thrilled they were interested in having me do it,' she says. 'My character is someone who needs people to take care of her. She really needs a lot of help and so that was something that was also appealing to me.'
Joan Allen has been a big hitter in Hollywood for many years, famously playing First Lady Pat Nixon in 1995 alongside Anthony Hopkins in Nixon. She then starred as Elizabeth Proctor in The Crucible in 1996.
Lisey's Story cast — who else is starring...
Jennifer Jason Leigh, Dane DeHaan (ZeroZeroZero), Sung Kang and Ron Cephas Jones (This Is Us) are also among the cast.
Lisey's Story episode guide (with possible spoilers, so beware!)
Here's our brief guide to the Lisey's Story episodes and reviews on the links. Look away if you don't want a few light spoilers...
Series premier review here: 1.01 and 1.02: Blood Squared (Friday June 4 2021 Series premiere) Lisey Landon begins to face repressed realities about her late husband, novelist Scott Landon, two years after his death. Lisey calls Professor Dashmiel to warn him about Jim Dooley, who is already close at hand.
Episode 3 review here: 1.03: Under The Yum-Yum Tree (Friday June 11, 2021)
The bool hunt leads Lisey to a moment from her past, when Scott shared a confession about his family and traumatic childhood.
Episode 4 review here: 1.04: Jim Dandy (Friday June 18 2021) After a terrifying experience, Lisey opens up the gates of her memory to find answers in Scott's world of Boo'ya Moon.
Episode 5 review here: 1.05: The Good Brother (Friday June 25, 2021) Scott takes Lisey back to when she first learned about Boo'ya Moon and reveals the horrifying truth about his family's past.
Episode 6 review here: 1.06: Now You Must Be Still (Friday July 2 2021) With Darla's help, Lisey sets out to rescue Amanda so the three sisters can unite to take on Jim Dooley.
Episode 7 review here: 1.07: No Light, No Spark (Friday July 9 2021) Two years after Scott's death, Lisey must again confront mortality. But this time, she has a plan —and it involves Boo'ya Moon.
Episode 8 review here: 1.08: Lisey's Story (Friday July 16 2021, Series finale) Lisey faces Dooley and discovers Scott's final gift to her.
Stephen King's other famous TV adaptations...
The master of horror has been haunting our TV screens for decades, ever since Salem's Lot (opens in new tab)in 1979, starring David Soul and James Mason, which followed a writer who returns to his hometown and discovers its citizens are being turned into vampires. There was another Salem's Lot miniseries in 2004 starring Rob Lowe.
In 2011 Piers Brosnan starred in Bag of Bones (opens in new tab)on C5 as bestselling novelist Mike Noonan, who suffers server writer's block and delusions following the death of his wife. Meanwhile, the 2017 version of Mr Mercedes (opens in new tab) (2017) saw Brendan Gleeson as retired detective Bill Hodges, whose investigations led him to a supernatural serial killer, played by Harry Treadaway.
Stephen King's novel 11/22/63 (opens in new tab) about a time traveller trying to prevent President Kennedy's assassination was adapted in 2014, starring James Franco and George MacKay.
Most recently the 2020 adaptation of The Stand brought one of Stephen King's most evil villains to life, the demonic Randall Flagg, aka The Dark Man (Alexander Skarsgard), as a plague wiped out society and the future of mankind hung in the balance. But as well as Lisey's Story, there are also more Stephen King adaptations in the pipeline, including The Institute, Joyland and The Talisman, which will be landing on Netflix.
How to watch Lisey's Story on Apple TV Plus...
To watch Lisey's Story from Friday June 4 you'll need to subscribe to Apple TV+ (opens in new tab) which costs $4.99 a month in the US after a 7 day free trial and is available on most major streaming services, including Apple products, Roku and Amazon Fire TV, and on the web. You can get one year free if you buy an eligible Apple device.
Apple TV+ is currently £4.99 a month in the UK after a free 7-day trial. You can get one year free if you buy an eligible Apple device. The app is already pre-loaded if you have an iPhone, iPad or Mac. You can also download the app onto your television. To see if your television is supported by the service go to the apps section on your television and find the Apple TV app.
TV Content Director on TV Times, What's On TV and TV & Satellite Week
I'm a huge fan of television so I really have found the perfect job, as I've been writing about TV shows, films and interviewing major television, film and sports stars for over 25 years. I'm currently TV Content Director on What's On TV, TV Times, TV and Satellite Week magazines plus Whattowatch.com. I previously worked on Woman and Woman's Own in the 1990s. Outside of work I swim every morning, support Charlton Athletic football club and get nostalgic about TV shows Cagney & Lacey, I Claudius, Dallas and Tenko. I'm totally on top of everything good coming up too.