Coronation Street star Ian Puleston-Davies reveals his crippling OCD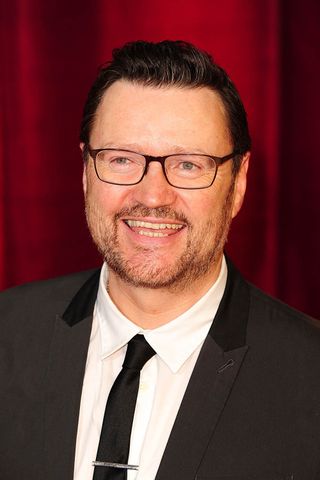 Coronation Street star Ian Puleston-Davies is hopeful he can conquer his obsessive compulsive disorder (OCD).
The 55-year-old actor, who plays hardman Owen Armstrong on the ITV soap, admitted that the condition, which he has suffered from since childhood, can be a real hindrance on the set.
"I've been at Coronation Street for four years and the set is a minefield of possible OCDs waiting to grab me and shake me," he told the Daily Mirror.
"If I have a scene in the Rovers Return, I worry that I'm going to cut my lip or chip my teeth on the glass, so before we rehearse I have a little ritual where I check the glass with my finger to make sure it's not chipped, then wipe it to ensure it's clean and check the contents to make sure there are no foreign bodies in it, then practise taking a sip and swallowing."
He added: "I have to try my best to control them to allow enough brain space to remember my lines and play Owen as truthfully as I possibly can. He's a tough, burly builder who doesn't worry too much about anything, so at times it's a big ask!"
Ian said his co-stars are understanding and patient with his condition.
"Recently, I've been working closely with Mikey North (Gary Windass)... As I have a particular problem sitting down - a fear if I sit too quickly, I will crack my coccyx - he will constantly reassure me why it would be impossible," he said.
He added: "What I am doing now, with the help of therapy and medication, is battling, with more willpower than I've ever used before, to ignore the OCD. And I'm beginning to feel I'm a completely different person and that I'm getting my life back."
Get the latest updates, reviews and unmissable series to watch and more!
Thank you for signing up to Whattowatch. You will receive a verification email shortly.
There was a problem. Please refresh the page and try again.