9 actors who would be brilliant as The Doctor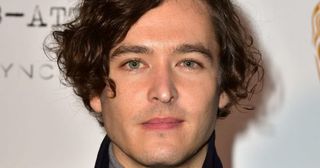 With Peter Capaldi refusing to deny rumours that he'll be handing back the keys to the TARDIS after the next series, we look at some of the potential contenders to take his place in Doctor Who
As filming for series 10 of the world's longest-running sci-fi show continues, rumour is rife, but fact is thin on the ground. We know that Pearl Mackie will be joining the Time Lord as new assistant Bill. We also know that this series will be head honcho Stephen Moffat's last in charge before he hands over to Broadchurch boss Chris Chibnall.
Meanwhile, Peter Capaldi has hinted that a regeneration could be on the cards sometime soon leading to frenzied speculation over who might be handed the keys to the most famous police box of all time – and space.
Versailles star Alexander Vlahos is clearly keen on the role, having recently used the hashtag #VlahosForWho. It would mean a return to a younger look for the ageing Time Lord – not that we can imagine too many complaints about that.
His time as James Bond quartermaster Q means Ben Whishaw would certainly know one end of a sonic screwdriver from the other. He's known for playing quiet bookish types, which would be an interesting new direction for the Doctor to take and certainly be a change from the current gruff and grouchy incarnation.
Well, if the Master can change into Missy, why can't the Doctor be a woman? Helena Bonham Carter is well used to quirky roles in films such as Cinderella and the Harry Potter series, and could bring stylish confidence to the role. Not to mention the sense of mischief that has been a constant throughout the Time Lord's many lives.
And while we're there, why not Olivia Colman. Fast-tracked to National Treasure status in recent years, she can switch between comedy and tragedy at the flick of a coin and has worked with new showrunner Chris Chibnall on the runaway hit Broadchurch.
While we'd love to see Idris Elba bring some of Luther's style and gravitas to Doctor Who, he's also being touted as a contender for the next James Bond. Still, if he decides that a sonic screwdriver beats a Walther PPK, you wouldn't hear us complaining.
Michael Sheen looks every inch a future Doctor and the face fur he's sporting here would look great on the normally clean-shaven Time Lord. He has already appeared on the show as House, a malevolent intelligence, in the story, The Doctor's Wife – could a return to Cardiff be on the cards for the Welsh actor?
Another actor who's no stranger to the sci-fi series is Peep Show's David Mitchell, who provided the voice for an unnamed robot in the episode Dinosaurs on a Spaceship. His fierce intellect and great sense of humour could be a winning combination for the show.
Life on Mars and Ashes to Ashes' Philip Glenister would certainly be a force we can't see too many alien enemies wanting to pick a fight with. It'd be great to see a touch of Gene Hunt in the TARDIS – as long as he drives it with a bit more care than he did his Audi Quattro!
The IT Crowd's Richard Ayoade spends most of his time these days presenting and directing films, such as 2010's Submarine and The Double (2013). However, his deadpan delivery and intense stare, combined with a brilliant sense of the absurd could well make for a classic Doctor.
We'd happily see any of the above travelling through time and space, but what do you think? Have we missed anyone you'd love to see as the Doctor? Let us know in the comments below.
Get the latest updates, reviews and unmissable series to watch and more!
Thank you for signing up to Whattowatch. You will receive a verification email shortly.
There was a problem. Please refresh the page and try again.