Olivia Colman put off Downton role by costume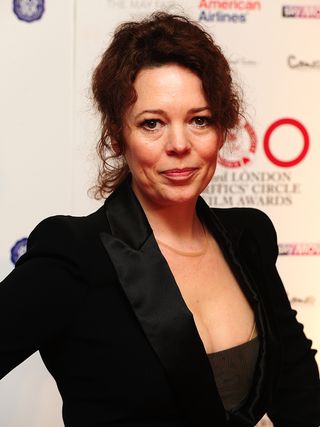 Actress Olivia Colman has revealed that she has changed her mind about wanting a role in Downton Abbey, on account of the costumes.
The Broadchurch actress told the Radio Times that she had once been desperate to be a part of the ITV show, but changed her mind after starring in 19th Century murder mystery The Suspicion Of Mr Whicher.
"I used to want to be in Downton because I had never been in a period drama, but then I did The Suspicions Of Mr Whicher and had to wear one of those frocks and... I didn't feel very comfortable," she admitted.
Olivia is set for a busy 2014 with a new series of Broadchurch set to go before the cameras early in the new year.
The actress revealed that keeping the identity of the killer a secret during transmission of the first series - voted the best show of 2013 by Radio Times readers - had not been easy.
"In the final couple of weeks of Broadchurch I ended up spending a fortune on cabs, because every time I took the train l would see people nudging each other, whispering, 'Ask her, ask her'," she said.
"I was getting texts from friends saying, 'Tell me, tell me.' But I couldn't, because I'd signed all these legal documents swearing me to secrecy. I didn't even tell my mum and dad."
She will also appear in new BBC One drama The 7.39, as a woman whose husband (David Morrissey) embarks on an affair with a much younger woman he meets on his morning commute.
Olivia admitted she could understand his character's predicament, saying: "I spent years commuting into London when I was working as a temp and I hated the monotony of it.
"David Morrissey's character is at a point in his life when everything is the same every day. He's bored, hates his job, but he's forgotten that there's this fantastic love at home and he has to weigh up whether it's worth losing that."
But despite all her successes, there's one type of show we won't be seeing Olivia in next year, with the actress revealing she had turned down the chance to take part in Dancing On Ice - and wouldn't ever consider appearing in the likes of Strictly either.
"I love watching the show and I appreciate the work that goes into it," she said of the BBC One hit, "but I would not be acting; I would be there as a 'celebrity', and it's not my cup of tea. That's crossing a line,"
Get the What to Watch Newsletter
The latest updates, reviews and unmissable series to watch and more!