Rob James-Collier: 'Acting is still a struggle'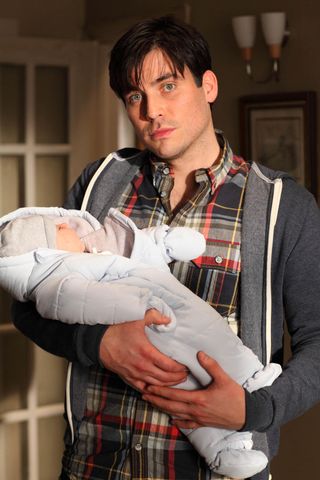 (Image credit: PA)
Rob James-Collier says surviving in the acting business is still a "struggle" - even now he's got through the door. The Downton Abbey and former Coronation Street star studied for degrees in business and marketing before realising his true vocation. He took up acting classes and pursued his dream, even though people kept "slamming doors" in his face, until getting his big break in 2006 as brooding Liam Connor in Corrie. But Rob, 35, who stars in new ITV comedy drama Love Life, said of the industry: "It's a massive struggle and it still is once you get in. "You're only as good as your last job and sometimes you can do very well, but it's so competitive out there that it will always be peaks and troughs." He said: "Marketing was kind of my chosen career path, but I think I just did it because I was reasonably intelligent at school and my mum and dad had funded me through university, which was very kind of them." Rob, who played footman Thomas in Downton, said of his degree: "I realised very quickly it wasn't what I wanted to do, so I was kind of just pottering along and then this student film thing came out of a moment of pure chance. "For the first time ever it was very clear to me, 'Wow, what if I could do this and make a living out of it?'." Love Life starts on ITV1 on Thursday, March 15.
Get the latest updates, reviews and unmissable series to watch and more!
Thank you for signing up to Whattowatch. You will receive a verification email shortly.
There was a problem. Please refresh the page and try again.