Ricky Grover had 'fairytale' ending for Heather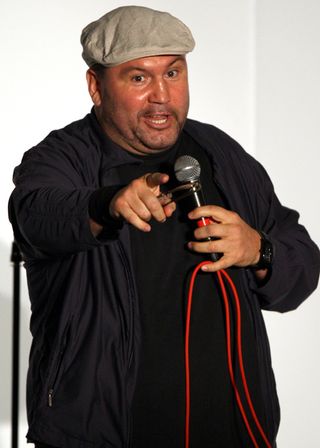 EastEnders star Ricky Grover has revealed that he had a 'fairytale' ending planned for Heather Trott and his character Andrew Cotton, before she was murdered. Speaking to Inside Soap magazine the actor - who was left devastated by her death earlier this week at the hands of Ben Mitchell - said he had dreamed of them opening a pie-and-mash shop together in the East End. "Andrew, Heather and George could've been a proper little family unit," he said. "They would have had a cottage, a pet dog and maybe their own pie-and-mash shop. Andrew would have taught Heather to drive - and she'd drag him along to George Michael conventions! "It's a tragedy that Heather was taken from Andrew, It's going to be hard for him to meet someone who can fill her shoes." Ricky added that he was devastated to see Heather, played by Cheryl Fergison, killed off as she had been such a popular character with viewers. It's really sad because when I initially joined the show, people used to send me letters telling me how pleased they were for Heather," he revealed. "The audience were over the moon that Heather had finally found someone and that she and Andrew were going to get their happy ending." "I always knew EastEnders was a big show, but I didn't realise how massive it was," Ricky added. "I've had a lot of women come up and give me a cuddle and the fan mail I've received has been very positive."
Get the latest updates, reviews and unmissable series to watch and more!
Thank you for signing up to Whattowatch. You will receive a verification email shortly.
There was a problem. Please refresh the page and try again.