Jason Merrells: I quit Emmerdale to be with my family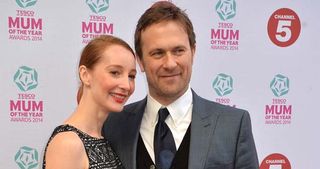 Emmerdale star Jason Merrells has said that he quit the show to spend more time with his family.
Jason's character Declan Macey was seen floating away on a remote lake after a dramatic week in the soap, which culminated in wife Charity (Emma Atkins) escaping his murderous clutches, but Dec bumping off nephew Robbie Lawson (Jamie Shelton).
Viewers don't know whether Declan is dead or alive, but the actor has left Emmerdale and told the Daily Star: "It was never going to be a job for life and I've stayed way longer than I thought I would.
"I've really enjoyed it, but problems are still there - travel and living away from home. This job is full-on, so every week I'm 200 miles away from my family and my home, and after a while you think: 'As much as I love the work, I don't want this forever'."
He revealed he had been living away from his family home all week during filming for the last four years and was looking forward to spending time with his loved ones again.
Jason said: "Being in Emmerdale is not something I could have done for ever. I've stayed longer as it's been great fun to play this character. Emma Atkins is great to work with and the show has been so good over the last two years.
"Apart from the travel I've loved every second, but there's always been an end in my mind."
Get the latest updates, reviews and unmissable series to watch and more!
Thank you for signing up to Whattowatch. You will receive a verification email shortly.
There was a problem. Please refresh the page and try again.