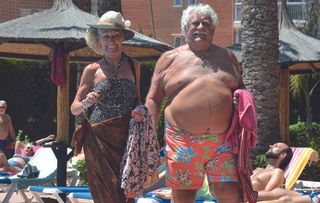 (Image credit: ITV / Tiger Aspect)
Benidorm's Liam gets a shock when he turns up for work at Blow 'n' Go to find the door has been bricked up
Benidorm's Liam gets a shock when he turns up for work at Blow 'n' Go to find the door has been bricked up.
Has Joyce finally shut them down? And where is Kenneth?
He was last seen on a night out, so he's probably still partying hard somewhere, isn't he?
Joyce also sacks Monty again, but this time she means it.
Finally, Loretta and Eddie plan a surprise party for Sheron and Billy's 25th wedding anniversary – what could possibly go wrong!?
Thank you for signing up to Whattowatch. You will receive a verification email shortly.
There was a problem. Please refresh the page and try again.