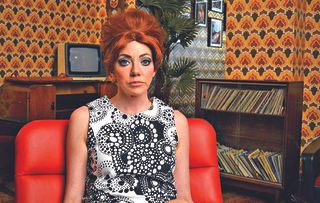 (Image credit: BBC/House of Tomorrow)
Having travelled through the ages, Philomena Cunk (Diane Morgan) has reached the point 'where the archive footage goes colour at last'
Having travelled through the ages, Philomena Cunk (Diane Morgan) has reached the point 'where the archive footage goes colour at last', arriving at 'the arse end of history'.
The 'historian' starts with the late-20th century when 'more people voted for Tony Blur than Oasis', and ends with the Tory/Lib-Dem Brokeback Mountain-style coalition, and a turning point in British history – Brexit.
Please note this programme airs at 11.15pm on N Ireland.
Thank you for signing up to Whattowatch. You will receive a verification email shortly.
There was a problem. Please refresh the page and try again.