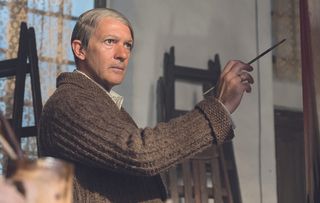 (Image credit: National Geographic/Dusan Martin)
The Genius franchise is back with a biopic of the Spanish artist, Picasso
After last year's Emmy-nominated Albert Einstein biopic, the Genius franchise is back with another famous face.
This time, Pablo Picasso is in the spotlight, and who better to play him than Antonio Banderas, who hails from the Spanish artist's home town of Málaga?
As the 10-part series unfolds, we'll see how Picasso's love life influenced his paintings, how a turbulent relationship with the dictator Franco drove him into exile, and what sacrifices he made for his work.
Even if you're not interested in the art, Banderas's powerhouse performance will keep you captivated.
Thank you for signing up to Whattowatch. You will receive a verification email shortly.
There was a problem. Please refresh the page and try again.