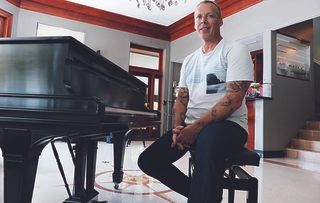 (Image credit: BBC/Alexis Smith)
Living among us are super-humans – people who defy science and demonstrate extraordinary abilities that the rest of us just don't possess
Living among us are super-humans – people who defy science and demonstrate extraordinary abilities that the rest of us just don't possess.
In this episode, Dr Gabriel Weston looks at research into the human brain, a field of knowledge whose surface doctors are only beginning to scratch.
Among the amazing stories collected here are that of Derek Amato, who woke up after a severe concussion with the ability to play the piano, and Joy Milne, who can smell Parkinson's.
Most incredible of all, however, is the work being done on locked-in syndrome.
Through this vital research, it is now known that one in five people in a vegetative state is conscious and aware of their surroundings.
Thank you for signing up to Whattowatch. You will receive a verification email shortly.
There was a problem. Please refresh the page and try again.