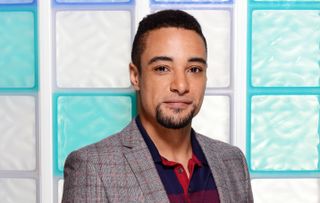 (Image credit: BBC / Kieron McCarron)
Sid decides to bite the bullet and have a meeting with the partners
Sid asks to have a partner's meeting with Daniel and Mrs Tembe. Both are confused over Sid's request and are left stunned when he begs them to give him one more chance, before they make him redundant. Daniel and Mrs Tembe reassure him that he's a valued member of staff. Although Daniel has one suggestion for Sid...
Meanwhile, what will Daniel and Mrs Tembe do about Valerie's trouble making ways?
As if Valerie hasn't caused enough damage, she just can't stop hounding Emma about her sexuality, but Emma's had enough and lashes out…
Tobi Oredein is an award-winning women's lifestyle journalist, media entrepreneur and international public speaker based in London, who focuses on race, feminism, beauty politics & popular culture. Tobi has been commissioned by Buzzfeed, British Glamour, Grazia, Elle UK, Fader, The Debrief, The Independent, The Pool, Stylist, Vice and others. She has also interviewed public figures such as Ryan Coogler, Ava Duvernay and Sir Trevor McDonald.
Thank you for signing up to Whattowatch. You will receive a verification email shortly.
There was a problem. Please refresh the page and try again.