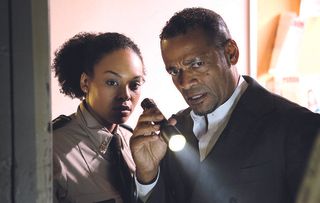 (Image credit: Mitchell Galin/Xlrator Media/Syf)
The Deep South is the setting for this supernatural drama created by Mario Van Peebles, who also stars as the head of a family running a funeral parlour in the town of La Rochelle
The Deep South is the setting for this supernatural drama created by Mario Van Peebles, who also stars as the head of a family running a funeral parlour in the town of La Rochelle.
The family also happen – Buffy-style – to be the only thing staving off an invasion of demonic 'Infernals'.
'It's the Obamas meet The Addams Family,' Mario quipped in a recent interview.
His daughter Morgana also has a key role.
Thank you for signing up to Whattowatch. You will receive a verification email shortly.
There was a problem. Please refresh the page and try again.