The Wizard: An American Wrestler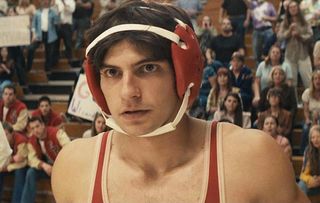 (Image credit: Alamy Stock Photo)
Teenage Iranian refugee Ali (George Kosturos) encounters anti-immigrant hostility when he enrols at a California high school in 1980
Teenage Iranian refugee Ali (George Kosturos) encounters anti-immigrant hostility when he enrols at a California high school in 1980.
It's around the time of the Tehran hostage crisis, but he gradually wins acceptance after grappling his way to success on the school's no-hope wrestling team.
Loosely inspired by actual events, this underdog drama is a tad formulaic, but Kosturos' charismatic performance, plus solid support from the likes of Jon Voight as the strict school principal and William Fichtner as the Vietnam-vet team coach, helps make it stirring all the same.
This film premieres on Monday 23 April.
Thank you for signing up to Whattowatch. You will receive a verification email shortly.
There was a problem. Please refresh the page and try again.