Hollyoaks' Jennifer Metcalfe: 'Browning has left Mercedes rich!'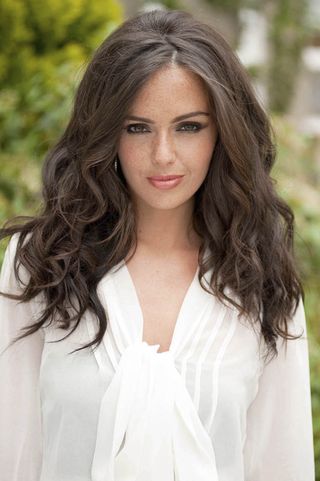 Hollyoaks' Jennifer Metcalfe tells Soaplife explains that Mercedes stupidly flashes the cash she got from Dr Browning's life insurance… and it puts her life in danger!
Where has Mercedes been?
"Honest to God, I don't know! I don't remember leaving in the first place! But now she has all of Browning's life insurance money and intends to enjoy it."
Is it a lot of money?
"Yeah, it's £500,000. This is the best thing that could have happened! She has never had much before and now she is loving life."
Does she think she has got away with his murder?
"Yes, but there's always that thing where she's looking over her shoulder. Whenever Browning's mentioned or there is anything to do with the police she gets a bit nervous, but she is trying to live her life minute by minute."
Why does she give Cindy money?
"She gives her £10,000 because she's carrying Dr Browning's baby. It is not like Mercedes to do that, but Cindy helped her. Even so, out of £500,000 it is not a lot. At first she tries to give her £1,000, but Cindy says: 'You can add a zero to that'."
Does Mercedes realise Trevor wants the money?
"She's totally oblivious to it. She's in this bubble at the moment and thinks nothing of flaunting the money in front of Trevor, Grace and her family."
Why does Trevor want the money?
"Grace gets kidnapped by Ray, but Mercedes doesn't know this. Trevor's in love with Grace and is desperate to find her and knows Mercedes has got the money. He's determined to get his hands on it to save Grace."
And does he?
"Mercedes is having a spa day and comes out of the shower to be greeted with Trevor holding a gun. He tells her to transfer all the money to an account. She's terrified. She knows what Trevor is capable of. She's trapped in a room with him and the easiest thing would be to hand over the money."
But?
"But Mercedes has fought hard for this money. It's not something she will give up easily…"
Get the latest updates, reviews and unmissable series to watch and more!
Thank you for signing up to Whattowatch. You will receive a verification email shortly.
There was a problem. Please refresh the page and try again.