The Archers: Freddie gets out of jail! And Elizabeth wants everything to be perfect…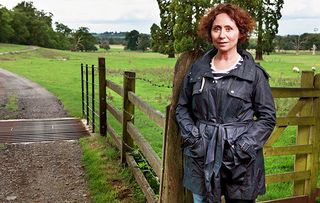 (Image credit: BBC)
We preview all the action in Ambridge next week...
A guilt-ridden Elizabeth wants to make sure everything is perfect for Freddie's return in The Archers next week.
Elizabeth tells Russ that she fears her parenting may have lead to her son's descent into crime, but Russ tries to reassure her that she's not to blame.
Lily, who's starting a new job, is also concerned that her mother thinks that Freddie's release will suddenly solve all their problems.
The big question though is what impact will prison have had on Freddie? As they head off to collect him, what will they find?
The residents of Ambridge are all getting ready for his release, but they have very mixed feelings about the news he's coming out.
Meanwhile, Tom is about to discover a surprising secret about his new bride…
Elsewhere at Brookfield, Jill has a massive event planned for Mother's Day. However, she's brought back down to Earth when everyone reminds her how awkward Christmas dinner was. Meanwhile, Toby says far too much, landing Pip in a spot of bother.
Also on The Archers next week, Will comes up with a plan to solve the Grundy's housing crisis – he suggests they move into Number 1 The Green…
Meanwhile, Clarrie is worried about Mia, who's having difficulties at school. Her idea to help is met with reluctance by Will… what's behind Mia's problems?
At the vets Alistair hears about his new partner, who will be arriving soon. However, what will the animal owners of the village make of the new systems? Will they be impressed?
Listen to The Archers on BBC Radio 4.
Get the latest updates, reviews and unmissable series to watch and more!
Thank you for signing up to Whattowatch. You will receive a verification email shortly.
There was a problem. Please refresh the page and try again.