Coronation Street star Mikey North: Gary Windass 'got too nice'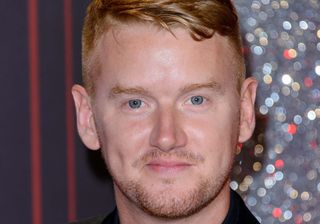 (Image credit: WireImage)
He reckons the former builder was 'a little bit wishy-washy'
Coronation Street actor Mikey North says he believes his character, Gary Windass, went through a stage of being "too nice."
The actor made the comment whilst speaking about Gary's current storyline, which has seen the former builder become responsible for the deaths of not one but two residents. In May, it was revealed that Gary had sabotaged the Underworld roof, inadvertently leading to the early demise of Rana Habeeb. Meanwhile, last month, Gary murdered loan shark Rick Neelan in self defence.
The 32 year old says the plot is a nod to Gary's arrival on the cobbles in 2008, when his character was an unlikeable scally and adversary of David Platt.
"This is much more about why I took the job in the first place, all those years ago," says Mikey. "It's hankering back to what Gary was like in the early days. I saw some old clips of Gary and David recently, and it feels like another lifetime ago.
"I think he got too nice. I feel for the first time in years that I've got a real clear, defined idea of what I'm supposed to be doing, character wise. I feel really in control of what I'm supposed to be doing, which I think in the middle years of being here maybe got lost a bit.
"I think there wasn't a clear direction. I wasn't sure whether I was supposed to be playing this kind of bad boy-turned-good or whether he was just a nice guy. He probably got a little bit wishy-washy."
MORE: Maria and Ali finally kiss!
The actor reveals that it's not just him who is enjoying Gary's new dark direction – Coronation Street fans seem to like it, too. "I don't go on social media because I can't cope with it," he tells us, '"but the stuff on the street has been great, actually. I thought I'd get a lot of grief again like I used to get in the old days, but the reaction to the stuff with Rick has been really positive.
"Gary's kind of losing his head a bit; he has gone a little bit crazy. He's not quite sure what he's doing, and that's making him more reckless. I think people are relating to that side of him a little bit, and they're liking that part of it."
Main picture: WireImage
Get the latest updates, reviews and unmissable series to watch and more!
Thank you for signing up to Whattowatch. You will receive a verification email shortly.
There was a problem. Please refresh the page and try again.