Culloden & The War Game | Peter Watkins' revolutionary 1960s BBC films arrive on HD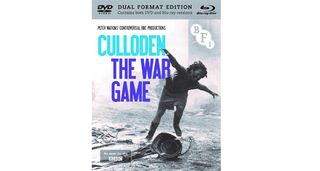 From the BFI comes the release onto Blu-ray for the first time of Peter Watkins' Culloden (1964) and the Academy Award-winning The War Game (1965).
A breakthrough when it was first broadcast in 1964, Culloden reconstructs the infamous battle of 1746 in the style of contemporary TV news coverage – something that stunned viewers in its day. But, the following year, Watkins took the technique to shocking new heights with The War Game. Blending fact and fiction about a limited nuclear attack on Kent, the anarchic director created a deeply disturbing vision of the personal and public consequences of such an attack. Banned from TV screens for 20 years, it was through its cinema release in 1966 – and its Academy Award for Best Documentary Feature in 1967 – that it gained a loyal following. Today its rightfully regarded as a ground-breaking classic.
Both films have been newly re-mastered to High Definition and will be presented together in a Dual Format Edition, which will be released on 28 March. An array of special features includes a new interview by film editor Michael Bradsell, who worked with Peter Watkins at the BBC, audio commentaries for both films and short films about each one. Plus, there's an on-screen gallery of the 1967 book that accompanied the release of The War Game.
Thank you for signing up to Whattowatch. You will receive a verification email shortly.
There was a problem. Please refresh the page and try again.