The Missing star David Morrissey to play detective in BBC2 adaption of hit crime novel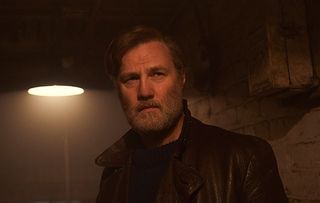 The City & The City, the award winning novel from China Miéville is being adapted by BBC Two and will star David Morrissey as lead character. The four-part series is sure to get you asking questions as it takes a a unique twist on the classic murder mystery.
David Morrissey will play a leading role in the BBC2's adaption of multi-genre novel The City & The City.
Morrissey will star Inspector Tyador Borlú, a man accustomed to dealing with death. But when he discovers that a student, whose body was found in the street, came from another town, things take a different turn.
The relationship between the different cities will change everything that the inspector cares about. The communities of each city live very closely to one another, the TV adaption explores what the characters choose to see and un-see everyday.
The novel was first published in 2009 and received a hugely positive response. It is a mix of crime and weird fiction with a thriller edge.
Executive producer Preethi Mavahalli said: "This is a story that explores the way we live together today".
David Morrissey says: "I am delighted to be working with the brilliant Tony Grisoni again on this exciting project. I am a huge fan of the original book by China Miéville."
Speaking about the transition from book to screen adaption, Miéville said: "It's been fascinating and moving to witness the translation from fiction to script, and to work with Tony (Grisoni) and Tom (Shankland) and everyone on this production. What they're making feels both familiar, sending me right back to the book, and yet very much their own, something I'm eager to discover. I'm extremely impatient for it!"
The BBC2 adaption has an impressive cast that includes Mandeep Dhillon from Some Girls as Constable Corwi of the Besźel Policzai, Danny Webb from Humans as hard-right nationalist politician Major Syedr, and Christian Camargo from Penny Dreadful as Doctor Bowden, an American academic.
The City & The City will be filmed on location in Manchester and Liverpool. Tom Shankland is director, he has previously worked on House of Cards and The Missing.
Get the What to Watch Newsletter
The latest updates, reviews and unmissable series to watch and more!