EastEnders fans left in disbelief as THIS character admits she wants a divorce from her husband!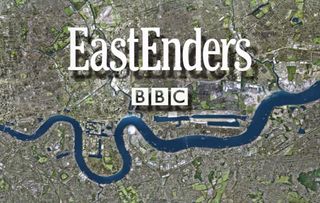 (Image credit: BBC)
It looks as though the end is in sight for this popular couple...
It's been a fraught time for Mick and Linda Carter in EastEnders recently. And it seems like things are now finally reaching a head in the couple's relationship - and fans are not happy about it.
On Monday night's episode of the soap, Linda appeared to be continuing to fall prey to Stuart Highway's lies and manipulation.
Despite pleas from her family, she still refused to visit her husband in prison. And later on in the episode, Linda even defended the villaneous Stuart, asking him to stay with her at The Queen Vic despite her family's protestations.
But the biggest blow came at the end of the episode, when Linda was seen in the kitchen making a call about getting a divorce from Mick.
She said, "Yes, my name's Mrs Carter. I want to speak to someone, about my husband. About getting a divorce. As soon as possible."
Fans of the show were floored by the admission, with many refusing to believe that Linda really does want a divorce.
One viewer commented, "Noooo. She cannot do this!!!!!", while another said, "What's happened to Linda?! Divorce is one step too far! I'm so confused".
Other viewers refused to believe that they were being shown the whole story - and that Linda seeking a divorce is still part of her elaborate plan to free Mick, and expose Stuart.
A fan shared their thoughts on social media, saying, "She is playing Stuart she would never give up on mick"
While a second said, "She needs him to think her and Mick are over for good for him to trust her fully so she can catch him out! 👌🏻".
However, others believed that her actions were becoming too much if she was simply carrying out a plan to trick Stuart Highway. One viewer said, "Surely getting a divorce is a bit OTT for a plan🤔! I'm really doubting it now 🤷🏼 ♀️".
EastEnders viewers have thought for a while that Linda is actually playing Stuart, in order to prove her husband's innocence. But following last night's episode, that seems more unlikely than ever...
But what do you think? Is Linda serious about divorcing Mick? Or is it all part of her elaborate ruse?
EastEnders returns tonight at 7.30pm, BBC One.
Get the latest updates, reviews and unmissable series to watch and more!
Thank you for signing up to Whattowatch. You will receive a verification email shortly.
There was a problem. Please refresh the page and try again.