Emmerdale fans think they've worked out Caleb's real identity - and it's not what you might think!
Emmerdale viewers are sure the newcomer isn't who he says he is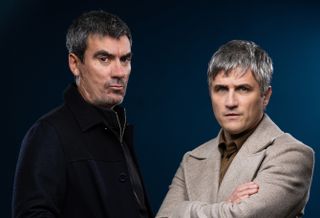 (Image credit: ITV)
Emmerdale viewers are convinced newcomer Caleb isn't who he says he is.
And they've come up with a very surprising theory about his real identity!
So what's the story?
Caleb rocked up out of the blue on Christmas Day, and was revealed to be Cain Dingle's long-lost brother.
It turned out that Cain had known about his mum's other son since the 1990s, but the new arrival was a complete surprise to sister Chas!
Caleb arrived with a copy of his birth certificate, which named Faith Dingle as his mum, and a photograph of a young Faith.
But despite all the evidence, viewers aren't convinced Caleb is being completely truthful about his identity.
In fact, they've come up with some pretty creative theories about what he could be hiding!
Some viewers are convinced that Caleb could be an undercover policeman!
They reckon he's arrived in Emmerdale to help free Cain from prison.
The theory does have some weight. After all, Emmerdale boss Jane Hudson said Caleb could be "the answer to the Dingles' prayers" when it comes to getting Cain out of jail.
One fan shared the theory that Caleb coming along just after Cain was sent to prison for killing Al Chapman couldn't be a coincidence.
While another said Caleb was like a "vengeful angel" who had arrived in Emmerdale to "put things right".
We'd love to see Cain back home where he belongs, so we're right behind this theory!
But Emmerdale fans are nothing if not creative and they've been coming up with other theories about Caleb's true identity.
Some viewers think his dad could have been a prison guard when Faith was behind bars. And they've suggested he could now be working in the jail where Cain's being held.
We like the sound of that!
Others have suggested he could be Mandy Dingle's brother too.
Mandy's dad - Zak's brother - is also called Caleb.
Hmm. That does sound plausible!
Some viewers have even suggested he could be Chloe's mysterious real dad. Though that seems to apply to every newcomer in the village now!
Emmerdale usually airs on weeknights at 7.30pm on ITV, with an hour-long episode on Thursday. Check the TV Guide for more information.
Get the What to Watch Newsletter
The latest updates, reviews and unmissable series to watch and more!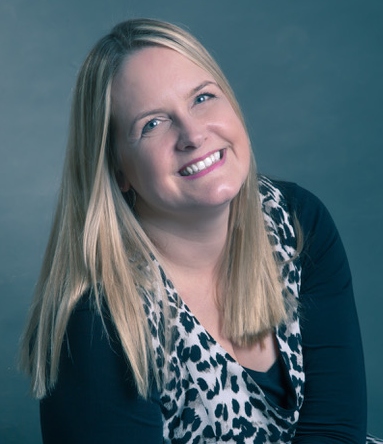 Kerry is a writer, author and editor with a lifelong love of the soaps, a passion for TV drama of all kinds, and an obsessive devotion to Strictly Come Dancing.
She was features editor of All About Soap magazine for more than a decade, covering every bit of excitement from all the UK soaps and the Aussies and still writes about all the juiciest gossip from the Street, the Square and the Dales whenever she can.
Kerry's also an author of historical fiction, and her two jobs collided when she got the chance to write two novels based on Emmerdale, and the Sugden, Tate and Dingle families, during WW2.