Free TV and movies could soon be available from YouTube
YouTube is testing free TV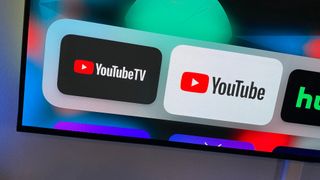 (Image credit: WhatToWatch.com)
If YouTube wasn't already your go-to video streaming service, between its main video platform, YouTube TV, YouTube TV Flexible Plan, YouTube Premium, YouTube PrimeTime Channels and YouTube Shorts, then the Google-owned company's next effort may give it another chance to impress you.
According to reports, YouTube is testing offering free and ad-supported TV shows and movies, with select users already getting to experience this as part of a testing program.
A report written by the Wall Street Journal (opens in new tab) suggests that these are early tests for a wider rollout later in the year, as apparently, YouTube is speaking to certain entertainment companies to see if they'd be interested in the service.
YouTube certainly wouldn't be the first free and ad-supported TV service — Tubi has a big selection including some originals, while Amazon's FreeVee offers certain channels, movies and shows, and on your Roku device you can watch lots of free TV too.
But being one of the biggest video companies on the planet, YouTube has plenty of resources to compete against these rivals — its free TV service would likely be the biggest upon launch, due to the size and popularity of YouTube.
There's no confirmed release date for YouTube's free TV offerings, beyond a rough '2023' window, and we'll likely have to wait until whenever it launches to find out what channels are offered or how many ads you have to see.
It'll likely be a US-only service, like Tubi and Pluto TV, with free TV being less of a draw in countries like the UK which doesn't have expensive cable plans.
The fact that YouTube is testing out this service already suggests that the service could come sooner rather than later, but if WSJ is correct in saying that YouTube is still in talks with entertainment companies, the free YouTube TV service could start small with limited offerings before growing over time.
While it's not clear whether the free YouTube movies and TV shows will be offered via YouTube.com or a separate service, it's definitely worth keeping your eyes peeled every time you head to the video platform, to see if you too can pick through some new shows or films.
Get the latest updates, reviews and unmissable series to watch and more!
Streaming and Ecommerce Writer
Tom is the streaming and ecommerce writer at What to Watch, covering streaming services in the US and UK. His goal is to help you navigate the busy and confusing online video market, to help you find the TV, movies and sports that you're looking for without having to spend too much money.
Thank you for signing up to Whattowatch. You will receive a verification email shortly.
There was a problem. Please refresh the page and try again.