Jeremy Kyle Show reprimanded for distress caused to teenage girl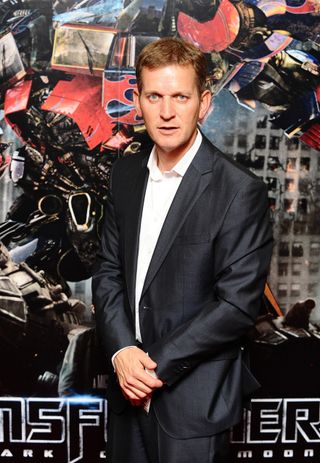 (Image credit: PA Archive/Press Association Ima)
ITV has been rapped for screening an edition of The Jeremy Kyle Show featuring a sobbing 17-year-old accused by her sister of being a 'crackhead' and a 'slapper'.
Ofcom said the broadcaster had failed to apply 'generally accepted standards', with presenter Kyle not appearing to tackle the teenager's distress and at times the regulator said he seemed to have 'added to it'.
It concluded: "The offence caused to viewers by the humiliation and distress of the 17-year-old was not justified by the context."
In the programme the teary teenager took a lie detector test after being accused of stealing from her family and told she would be disowned by her relatives.
She was also accused of drug abuse, without foundation, and there were allegations about the number of partners with whom she was said to have slept.
Ofcom said in its report: "The 17-year-old participant appeared very distressed at times.
"She cried and shouted in response to the allegations of theft and drug abuse, was visibly upset at references to her family's response to her alleged behaviour, and at times appeared unable to defend herself and respond to her older sister's threats and allegations.
"However, at no time did the presenter appear to respond to her distress."
The regulator pointed out there was no explicit reference on-screen to the support which had been available to the 17-year-old from the production team.
It concluded: "As a result viewers were not provided with sufficient information - and so context - regarding the steps that the licensee had taken and had in place to ensure due care was taken over her emotional welfare and dignity, and to limit her distress."
Ofcom accepted ITV's submission that it did not intend to mislead viewers about the teenager's safety, welfare and dignity, and nor did it mean to deliberately try to distress her.
It also accepted that there had in fact been adequate support and care provided, and nor 'on balance' was the young woman actually caused unnecessary distress by taking part.
Ofcom reminded broadcasters they needed to take care when including young people in programmes which include conflict and confrontation to let the audience know what steps have been taken to ensure their welfare has been protected to minimise offence.
Get the latest updates, reviews and unmissable series to watch and more!
Thank you for signing up to Whattowatch. You will receive a verification email shortly.
There was a problem. Please refresh the page and try again.