Lennie James reveals shock at police racism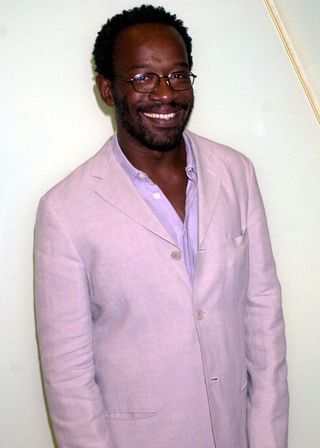 Actor Lennie James has revealed that he was shocked by the levels of racial discrimination he discovered in the police force while researching his new show Line of Duty. The Walking Dead star - who appears alongside Neil Morrissey, Vicky McClure and Gina McKee in the new BBC Two drama, also revealed that he was intrigued by the role, which sees him playing a black police chief. "If you see a black DCI who's about my age, you should shake their hand because they will have gone through some serious stuff," Lennie said. "The stuff they went through I could never have put up with, I would have hit somebody. I wouldn't have thought the job was worth it." The 46-year-old actor - who also starred in the film The Next Three Days with Russell Crowe - added that he was keen to continue working on both sides of the Atlantic, with plans for another series of The Walking Dead. "I was going to come back in this season but I was doing this instead," Lennie revealed. "The producers are constantly phoning because I think the fans of the show keep asking about my character. "I'll come back if they come up with more scripts like this but at the moment America's been really good to me. If I can navigate both sides then I will navigate both sides and when I don't have to be there any more I'll come home."
Get the latest updates, reviews and unmissable series to watch and more!
Thank you for signing up to Whattowatch. You will receive a verification email shortly.
There was a problem. Please refresh the page and try again.