Neighbours favourite heading for heartache as they face THIS impossible decision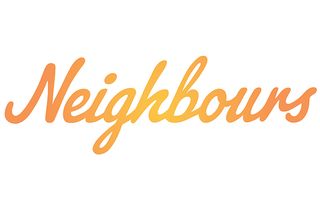 (Image credit: Kris Dollman)
Amy Williams is set to make the toughest decision of her life in today's Neighbours...
After she finally confessed her undying love to Kyle Canning in yesterday's episode of Neighbours (Monday 22nd July), Amy Williams today must take on the impossible challenge of choosing between old flame Kyle or current fiancé Gary Canning.
Neighbours fans know that while Gary and Amy have had a somewhat rocky romance since they got together, the pair were working through their problems.
But all that changed when Kyle came back on the scene, and Amy was reminded of the love they once shared... which is made all the more awkward thanks to the fact Gary is actually Kyle's dad.
But yesterday saw the Lassiter's charity bachelor auction make Amy realise that she couldn't hide her feelings for Kyle any longer, and she ended up confessing to her ex that she still loved him... meaning that today she faces the unenviable task of working out who she really wants to be with.
Little do Gary, Kyle and Amy know, Sheila Canning and Paul Robinson have been plotting behind their backs, determined to break up Amy and Gary, convinced they're not meant to be.
And today it seems Paul's meddling finally seals the deal when he fiddles with some invites from the tram renovation project that Gary and Kyle have been working on, and Amy instantly assumes that Gary is up to his old tricks.
And with Gary going on about a fancy honeymoon that he wants to book for the pair, Amy is convinced that he's got the cash from the dodgy invoicing and confronts her fiancé, leaving him heartbroken that she clearly still doesn't trust him.
The incident also makes Amy realise that she will never trust Gary like she should, and meets Kyle to tell him that she is going to break up with his dad.
MORE: Home and Away favourite has their world turned upside down by THIS shock bombshell
Kyle is thrilled and promises to never left her down like he did last time their relationship ended... and it seems all Amy has to do now is bite the bullet and tell Gary it's over.
But while she tries to find the right time, Kyle is horrified to overhear Sheila and Paul talking about their plan to break up Gary and Amy, and he confronts his gran about her edgy dealings.
Now armed with the truth about Paul and Sheila's meddling, will Kyle be honest with Amy and tell her what they have been doing? Or will he keep quiet and let Amy tell Gary their wedding is off?
Neighbours airs weekdays at 1.45pm and 5.30pm on Channel 5
Get the latest updates, reviews and unmissable series to watch and more!
Thank you for signing up to Whattowatch. You will receive a verification email shortly.
There was a problem. Please refresh the page and try again.