Paula Lane on her moving new theatre role marking the anniversary of the Manchester Arena attack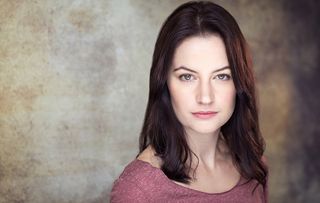 (Image credit: Hope Theatre Company)
Paula Lane, Kylie Platt in Coronation Street, talks about her new theatre role marking the anniversary of the Manchester Arena attack and a tribute to one of its victims…
Paula Lane chats to Soaplife about her role in a new play marking the first anniversary of the Manchester Arena attack…
What's the story?
Paula Lane left Coronation Street in dramatic fashion when Kylie Platt was stabbed to death. Now she's starring on stage in a new play to celebrate the life of Corrie fan Martyn Hett, one of the victims of the Manchester Arena bombing.
What's happening in Coronation Street? See the latest soap storylines
Paula Lane's interview with Soaplife about her new stage role…
Soaplife: You're back in Manchester, Paula!
Paula Lane: "I am. I'm appearing in a play at the Hope Mill Theatre called #BeMoreMartyn: The Boy with the Deirdre Tattoo. It opens on May 21, the day before the anniversary of the Manchester Arena attack, which killed 22 people. Martyn Hett was one of those people. He loved life and he loved Corrie."
S: Is the play about his life?
PL: "It's a celebration of his life, a collection of wonderful memories and stories about Martyn. It's funny and inspiring rather than being all doom and gloom. I'm thinking that in addition to paying tribute to Martyn, it might encourage other people to look at their lives and take stock. We tend to get bogged down with stuff when we should be enjoying life more."
S: Who are you playing?
PL: "A girl called Rachel who was Martyn's best friend. They were actually an item when they were very young - before Martyn came out. After that, they had the most beautiful relationship: hanging out together, having sleepovers and making daft videos as well as partying. Rachel later settled down, got married and had kids, so the friendship shifted a bit, but they still had crazy times together."
S: Does the role have extra resonance for you because Martyn was a big Corrie fan?
PL: "Yes. He was such a big fan that he had a tattoo of Deirdre Barlow on his calf. I know he will have watched me as Kylie Platt on TV all the time. I also have a feeling our paths may have crossed at some point. Martyn would be totally made-up to know about this play and I feel it's been sent my way for a reason. I'm sure some of my Corrie colleagues will be coming to see me, plus I'm really looking forward to taking the play to Brighton and London."
S: What else are you up to?
PL: "I'm going to be a very busy girl this year and you'll be seeing me in something completely different. But, sorry, I'm not allowed to say what it is!"
S: How's life as a mum of two?
PL: "Busy! Alfie's three-and-a-half now while Penny's two, so it's pretty hands-on. My husband, Tom, and I juggle the childcare between us. I spend a lot of time with the kids and being a mum has taught me to be more patient than I used to be. I do love working, too, though. It's who I am."
Get the latest updates, reviews and unmissable series to watch and more!
Thank you for signing up to Whattowatch. You will receive a verification email shortly.
There was a problem. Please refresh the page and try again.