Philip Schofield: I love cheeky Mr and Mrs questions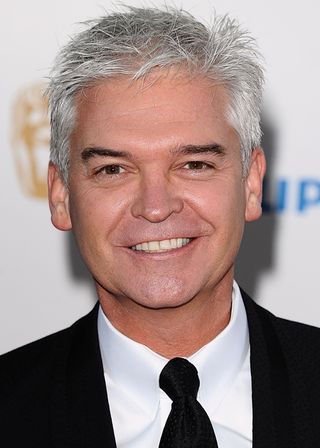 TV presenter Phillip Schofield has admitted that he loves asking celebrity guests on All Star Mr and Mrs the cheekiest questions he can get away with.
Speaking to the TV Times the This Morning host said that hosting the show - in which celebrity couples are quizzed about each other - allowed him to ask all those questions he would not get away in the daytime.
Mr and Mrs is the only show I do that's like this. I have licence to ask people things I could never say on This Morning. I can get away with absolute murder!" Phillip revealed. "You always come away knowing so much more about celebrity couples.
"It's so much more than a game - there's the fascination of getting inside people's lives, how quirky they are and what happens when they get home. Nothing else I do is like this and that's why I love it so much."
Phillip added he had learned some fascinating facts about the celebrity guests while filming the show - which will include appearances from Corrie stars Simon Gregson and Julie Hesmondhalgh, as well as Hairy Biker Dave Myers.
"I've roared with laughter filming this series," he said.
"We've learned that Abz from Five is an extraordinary star at talking to animals, Tom from McFly models himself on Buzz Lightyear and Kim Woodburn keeps an old shirt of her husband's in tissue paper in case he ever fits into it again."
All Star Mr and Mrs (opens in new tab) kicks off on Wednesday May 1 at 8pm.
Get the latest updates, reviews and unmissable series to watch and more!
Thank you for signing up to Whattowatch. You will receive a verification email shortly.
There was a problem. Please refresh the page and try again.