Poldark team to make new Queen Victoria drama for ITV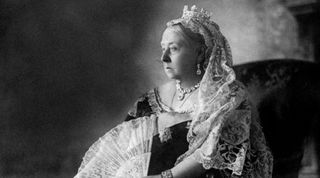 The producers behind TV drama Poldark are turning their hand to another small screen epic – about Queen Victoria.
The 'major new drama series' will be broadcast on ITV and follow the early life of Britain's longest reigning monarch, who became Queen at the age of 18.
ITV's director of drama Steve November said: "This epic series is a chance to see the Victorian age through the eyes of the Queen herself for the first time. She's a vibrant, fascinating character whose legacy lives on today.
"Her life story is one that is by turns genuinely dramatic, romantic and surprising."
Queen Victoria and Prince Albert (PA)
Damien Timmer, joint managing editor of Mammoth Screen, producers of Cornish saga Poldark and Inspector Morse prequel Endeavour, said: "Queen Victoria's court is the perfect setting for an epic drama – a seething hotbed of scandal, corruption and romantic intrigue, involving everyone from the humblest dresser to the Mistress of the Robes, the lowliest bootboy to the Lord Chamberlain.
"When we join Victoria in 1837, England is unrecognisable from the country it will become by the end of her reign. As she takes her fledgling steps as monarch we slowly see modern Britain emerge."
The eight-hour series has been created and penned by novelist Daisy Goodwin.
Poldark was a hit for the BBC (BBC)
She said of her screenwriting debut: "I've been fascinated by Victoria since I started reading her diaries at university.
"She's a woman whose personality leaps off the page – a tiny 4ft 11ins teenager who overnight became the most powerful woman in the world, and her candour and spirit makes for an irresistible heroine."
Casting is yet to be announced and filming begins in the UK in September.
Get the latest updates, reviews and unmissable series to watch and more!
Thank you for signing up to Whattowatch. You will receive a verification email shortly.
There was a problem. Please refresh the page and try again.