Rafe Spall: 'I love talking about my famous dad'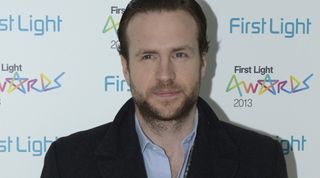 Rafe Spall has insisted he's always been proud to speak about his actor father Timothy Spall because he doesn't feel insecure about his own talent.
The X + Y star admitted some people with famous parents can be reluctant to talk about their family connections – for fear of being accused of nepotism.
But Rafe said of The Mr Turner star: "I've always been so proud to speak about him, especially this amazing time he's having at the moment.
Timothy and Rafe Spall (Joel Ryan/AP)
"People do get quite touchy [talking about famous parents]. You've got to make a choice.
"That just comes from a place of insecurity. It's a fear that they're not at the level of the people they're getting compared to."
In his latest movie, X + Y, Rafe plays a teacher, Mr Humphreys. The film follows Nathan (Asa Butterfield), a teenage maths prodigy who is on the autistic spectrum and struggles to form bonds with others, including his widowed mother Julie (Oscar-nominated actress Sally Hawkins).
Mr Humphreys recognises Nathan's gift for numbers and helps him land a place on the UK team at the International Mathematics Olympiad (IMO).
But Rafe said he didn't have any teachers like Mr Humphreys during his own school days, growing up in south London.
He said: "It's a real shame. I've been thinking about it a lot recently – because my kids are going to go to school soon so we're trying to work that out – and realise how important that is, but I never had an inspirational teacher.
"But I've done all right!"
X + Y, starring Rafe Spall, is in cinemas now.
Get the latest updates, reviews and unmissable series to watch and more!
Thank you for signing up to Whattowatch. You will receive a verification email shortly.
There was a problem. Please refresh the page and try again.