Ronnie Corbett details his troubles in posh toilets (VIDEO)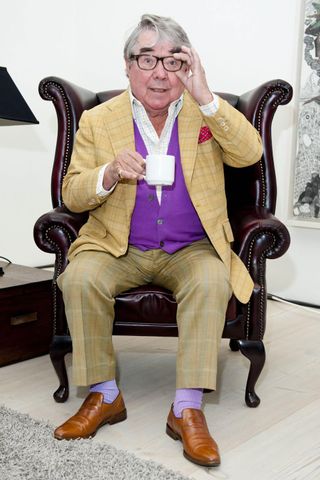 Ronnie Corbett has told how he has a habit of getting locked in the loo at major events.
The 83-year-old comedian said it has happened at more than one royal occasion and during his most recent scare he had to be passed a screwdriver to free himself in time to give a reading at a memorial service.
The former Two Ronnies star also brushed off health fears during an appearance on The Graham Norton Show on BBC One on Good Friday after a report he was retiring due to illness.
"It was absolute nonsense. It was very annoying. I got a major apology, but not matching the size of the error. It was irresponsible."
He said the newspaper which made the error had apologised and had made a payment .
He said: "They sent me some booze and plenty of money which I'm dividing among a number of care homes."
Ronnie told presenter Graham about his lavatorial disasters, explaining: "I have been trapped in some posh toilets including those in Windsor Castle and Buckingham Palace, and at Victor Spinetti's memorial at St Paul's Covent Garden, I got locked in the loo.
"I had to scream and shout and eventually someone threw a screwdriver over the door and luckily I was out in time for my reading."
The diminutive star also put to rest an urban myth that he had appeared as one of the apes in the opening scenes of movie classic 2001: A Space Odyssey, but said he had been approached.
"Stanley Kubrick (the film's director) saw me doing a little spot on Sunday Night At The Palladium and said, 'He would be ideal for one of my apes'. I turned it down."
Remind yourself of one of his bathroom misadventures, when he appeared on BBC comedy Extras shows:
http://youtube.com/v/bF2yT31FXTw
Get the latest updates, reviews and unmissable series to watch and more!
Thank you for signing up to Whattowatch. You will receive a verification email shortly.
There was a problem. Please refresh the page and try again.