Spooks' Nicola: 'Harry and Ruth are complicated'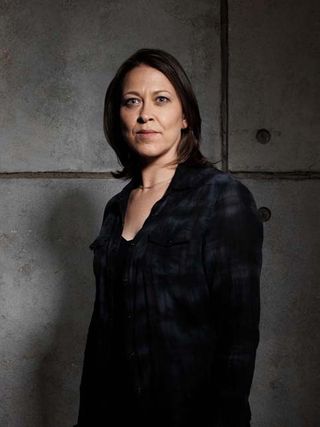 (Image credit: Kudos)
As the last series of Spooks nears its climax, Nicola Walker considers what the future holds for Ruth and Harry... Ruth's got a new job as security adviser for home secretary William Towers - how is she finding it? "At the moment, Ruth is being courted by the home secretary, played by Simon Russell Beale. Ruth takes pride in how good she is at her job and William reckons she's been overlooked." In this episode, Ruth agrees to infiltrate the US Embassy to steal the laptop of a dead CIA officer, which she knows could get her into trouble... "Ruth and Harry are trying to find a way of working together without letting their personal feelings get in the way. But it is almost impossible because of what they mean to each other." This is the last ever series of Spooks. Do you think Harry and Ruth will end up together? "The writers have been very good at dropping little 'will they, won't they' breadcrumbs throughout the series. All I know is, with Harry and Ruth, it's always complicated." What will you miss most about being in Spooks? "I've been involved with Spooks for nine years, on and off, and any year could have been my last! I was talking to Hermione Norris, who played Ros, recently about how she felt when she left and, we both agreed: so much happens in your personal life over a decade and it's all tied up here; while doing this job, on this set and with cast and crew that you've spent the past 10 years with. It'll be very emotional saying goodbye." *Spooks continues on Sunday, October 16 at 9pm on BBC1.
Get the latest updates, reviews and unmissable series to watch and more!
Thank you for signing up to Whattowatch. You will receive a verification email shortly.
There was a problem. Please refresh the page and try again.