The Masked Singer UK fans predict 'biggest shocker' for one reveal!
The Masked Singer UK viewers all agree about Knitting's 'surprise' identity!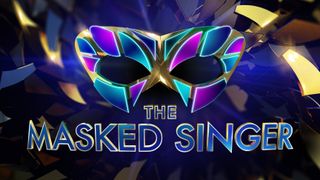 (Image credit: ITV)
The Masked Singer UK viewers have rumbled the identity of Knitting and in a rare show of unity, just about everyone agrees!
Viewers are convinced that Claire Richards from Steps is underneath the comedy costume – and they've been saying it since her first appearance on the show.
In previous weeks, Knitting's clues included a single magpie. One magpie is 'one for sorrow' which is a Steps lyric.
There was also a nod to the numbers 5,6,7,8 – another Steps song!
This week, Knitting walked past a sign saying 'area of heavy footfall'.
That's Steps, right?
And she told us all a fairytale, which viewers thought was the story of the video to the classic Steps song, Tragedy!
When a church appeared on her video, the excited fans were convinced it was the church where the video was filmed.
"I've been screaming this is Claire from Steps for weeks," said one viewer.
And another over-excited fan said: "THAT IS THE TRAGEDY CHURCH PEOPLE."
One crafty Steps fan made another observation, pointing out that Claire is a fan of the show and often adds her guesses on social media.
But she never makes any guesses about who Knitting could be!
It seems everyone is in agreement!
One fan said there was "absolutely no denying" who was underneath the bright pink costume.
And, as one viewer pointed out, it would be a "shocker" if Knitting isn't Claire Richards!
At the end of the show, Pigeon was revealed to be comedian Katherine Ryan.
Knitting was put through to next week, so we'll have to wait a bit longer to find out if she really is Claire Richards!
The Masked Singer UK returns next week. For more information see our TV guide.
Get the What to Watch Newsletter
The latest updates, reviews and unmissable series to watch and more!
Kerry is a writer, author and editor with a lifelong love of the soaps, a passion for TV drama of all kinds, and an obsessive devotion to Strictly Come Dancing.
She was features editor of All About Soap magazine for more than a decade, covering every bit of excitement from all the UK soaps and the Aussies and still writes about all the juiciest gossip from the Street, the Square and the Dales whenever she can.
Kerry's also an author of historical fiction, and her two jobs collided when she got the chance to write two novels based on Emmerdale, and the Sugden, Tate and Dingle families, during WW2.