Tragic news set to cause drama for THIS EastEnders family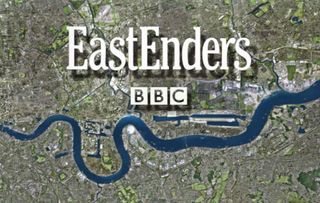 There's heartache heading for the Mitchells as Phil gets bad news about Keanu Taylor's wellbeing...
EastEnders is set to bring drama to the Mitchells this week as news about Keanu Taylor's job in Spain reaches Walford. But is he still alive?
Desperate for information about her son, Karen Taylor marches around to the Mitchells to get to the bottom of what exactly the 'job' Keanu has gone to Spain to do entails.
Having not heard from her boy since he went abroad, Karen knows something isn't right and so piles on the pressure with Sharon, demanding that she gets some answers from Phil before she tells him all about her dalliance with Keanu.
Feeling helpless when Phil refuses to reveal anything about Keanu, Sharon decides the only thing she can do is rope Louise in to help.
Sharon manipulates Louise into having a word with her dad and, despite the fact Keanu isn't exactly in the teenager's good books at the moment, she agrees to help.
But Sharon isn't prepared for what Louise tells Phil.
Without any word of warning, Louise drops the bombshell that she is pregnant with Keanu's baby and wants him to come home immediately.
Phil is obviously furious that his daughter is in the family way and things only get worse when Karen arrives back, wanting to find out if there is any news on her son.
Seeing that Phil is fuming, Karen jumps to the conclusion that he must somehow know about Sharon and Keanu's affair... but thankfully before she can put her foot in it, she realises what is really going on.
But before anyone can quiz Louise further about her pregnancy, everyone is silenced when Phil gets a text message revealing what has happened to Keanu.
The group are left stunned when Phil receives a picture of the young mechanic badly beaten up... but who has done this to him?
As the truth about Phil's 'job' out in Spain is revealed there is a huge dramatic turn of events that will leave the Mitchells reeling...
Find out what happens on Thursday 21st February on BBC One at 7.30.
EastEnders airs Monday and Friday at 8pm and Tuesday and Thursday at 7.30pm on BBC One.
Get the latest updates, reviews and unmissable series to watch and more!
Thank you for signing up to Whattowatch. You will receive a verification email shortly.
There was a problem. Please refresh the page and try again.